birds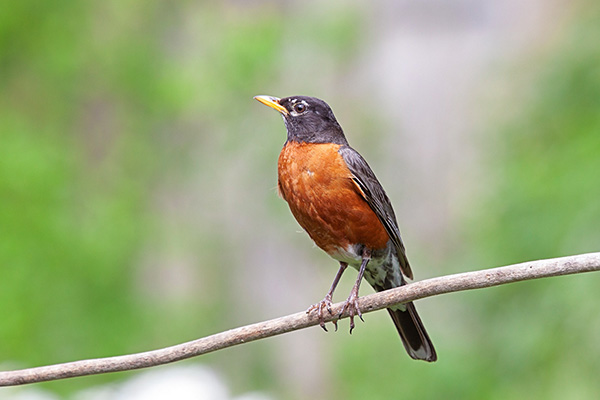 Birdwatching has become a favorite pastime for me over the last year or two. This morning, I noticed a robin building a nest on one of the air conditioning units on a neighbor's deck, directly opposite my window.
I was overjoyed! We've had very dry weather here in my state since mid-spring, causing robins to struggle finding nesting materials.
Some years ago, I found a newborn chick on a sidewalk while out for a walk. I could not tell for sure what species of bird it was, but it looked like it might be an American robin. I found no nest nearby to put it back into and had no idea what to do with it, but take it home. Sadly, it did not survive.
Since then, I've had some 'robin guilt' and wished I could have done more to save it. I suspect this stems from another robin incident, when I was growing up. Back then I also tried to care for older fledglings that ultimately didn't make it. Should I have let nature take its course, instead of trying to take things into my own hands?
Last fall, after the breeding season ended, I purchased some mealworms and placed them by the forested ridge at the end of the complex where I live. The hungry robins were very appreciative, especially after the first frost. It warmed my heart! I plan to continue helping the robins around my apartment complex as the drought continues.
The deeper truth is that robins always remind me of my father. The Latin name for the American robin is turdus migratorius, because it is a migratory songbird that is free-roaming and very sensitive to environmental conditions. However, because they are highly adaptable, their migratory habits tend to be sporadic, even random.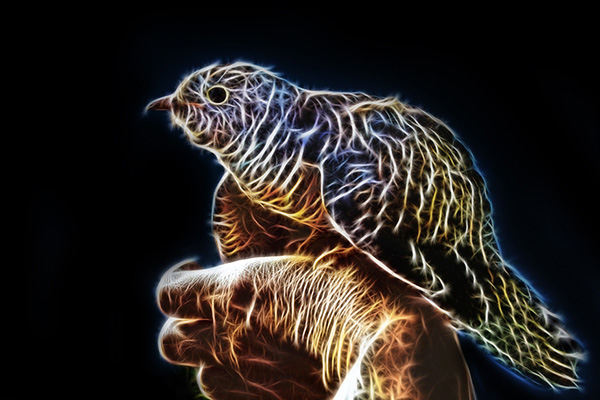 Over the past year, I have become fascinated with birds, particularly thrushes. They are small to medium-sized ground birds that feed mostly on insects and fruit. My interest began with the American robin, but soon branched out to other thrushes worldwide, such as the fieldfare, the Eurasian blackbird, and olive thrush of Southern Africa.
One peculiar species I accidentally stumbled upon is the well-known, and also notorious cuckoo. Apart from being famous as the key feature in  ornate wooden clocks from Germany, the cuckoo is also infamous for being a 'parasitic' bird that lays its eggs in other birds' nests.
Yes, the cuckoo does not raise its own young. Instead, it takes advantage of other bird parents by laying in their nests. Once the egg hatches, the cuckoo chick attempts to push the other bird species' eggs out of their nest, thus monopolizing the surrogate parents' energy. The cuckoo chick typically also grows much bigger than the natural offspring of its adopted parents.
Watching some videos of cuckoos online, I became aware of many negative comments on YouTube about these amazing birds. Many folks apparently choose to regard the cuckoo as a devious villain of the natural world. However, I don't see it that way at all.
Being a co-parent myself, who had to depend on my ex-husband to provide much of the care for my two children when they were younger, due to my personal health challenges after a near-death experience (NDE), I feel empathy for the cuckoo's eccentricity and the unusual value it brings to the animal kingdom.