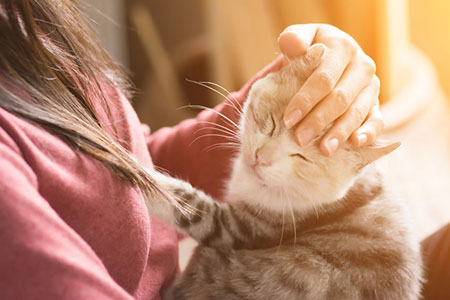 I grew up in Germany. My dad, coming from an extremely poor background, worked his hands to the bones to provide a roof over our heads and food on the table. Mom and dad married when she was only 19 and we lived in a house built beside my grandfather's on a small farm.
My maternal grandfather was a pharmacist and had bought the land on the hill, where he built his house after he came back from the war. He had been imprisoned in France. Times were hard, but the land my grandfather was able to purchase the land at a low price. It was the last lot on the hill, before the heavily forested area, and it was an old pet cemetery, which was unknown at the time.
Around the time I went to high school, I started finding injured animals. Or maybe they found me? The first was a black bird with a broken wing. I brought her home and named her Raven. I learned how to feed her, and how to stabilize the wing so it could heal.
The next animal was a mouse. She had a bloody foot and was almost frozen to the ground. She was barely alive and seemed relieved as I picked her up and carried her home. I put her in a terrarium I had inherited from my brother, after he had used it for his 'frog project' in school. His 143 tadpoles turned into frogs all over the backyard, and mom was livid! Thanks for my Dad, they all moved to a pond.
My next surprise guest was a black cat. I came home from soccer practice and there he was, sitting on my desk in my room. It was a problem, because mom did not want any pets in the house! Period. I could hide the small animals, but what to do with a big, black cat?
I begged my parents to let me keep Fritzi. He was like a dog. He followed me wherever I went. My family voted for Fritzi to stay, on mom's condition that he sleep on the porch. But, of course, Fritzi the black cat slept on my pillow instead. Sadly he was killed after a few months, when I called him for lunch and a car ran him over. I was devastated. Heartbroken.