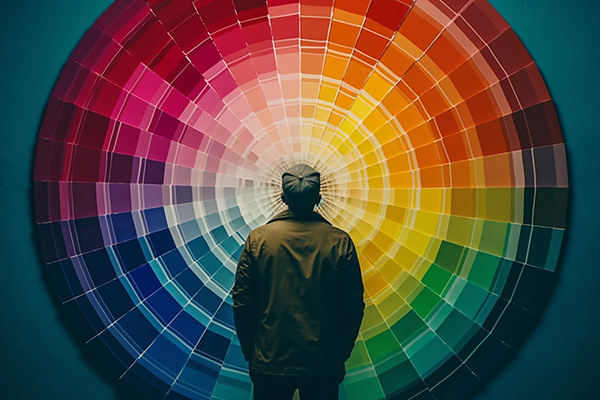 Affirmations are known to be a powerful spiritual practice for manifestation, self-healing, and personal empowerment.
What is less well known is that associating your affirmations or intentions with specific colors can greatly enhance your practice by infusing it with the powerful symbolism, purposeful energy frequencies, and mind-altering psychoactive effects of different colors. It aligns our energy vibration more powerfully with the desired effect or outcome.
The practice of color-based affirmation, also known as 'color therapy affirmations' or 'rainbow affirmations,' draws inspiration from a variety of traditions and disciplines, including spirituality, metaphysics, chromotherapy, and color psychology.
Color has a rich history of symbolic significance that spans all cultures and many centuries.
Ancient civilizations recognized both the metaphysical and therapeutic power of color, while many religions and spiritual wisdom traditions have an intricate tapestry of color symbolism in their teachings and practices. The ancient Egyptians, for example, recognized the healing power of color. They had a sophisticated understanding of color that they used in their temples and rituals.