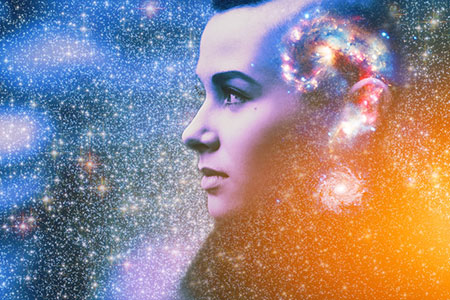 Denials and affirmations are two methods of prayer or meditation that can be used to shift our experience of life. They are simplistic statements of truth that enable us to reprogram our subconscious mind and consciously create at a higher level.
These spiritual techniques are used by many in the New Thought and New Age spiritual movements and are amazingly effective for breaking old habits and thought patterns.
These two spiritual practices stem from the understanding that there is one Infinite Consciousness that is by its very nature benevolent and good. Many names have been given to this Infinite Consciousness or Infinite Mind, such as God, Source, the Universe, Higher Self, Spirit, the Divine, and so on.
The premise of denials and affirmations is that our individual mind is connected to the Divine Mind, and also that our mind is creative in the same way as the Divine Mind. This concept is found in varying forms in various religious and spiritual traditions.
Hindu philosophy, for example, is based on the belief that Brahman is the supreme universal force and ultimate reality to which each soul or athma is connected. The Buddha teaches, "Our life is shaped by our mind; we become what we think. Joy follows a pure thought like a shadow that never leaves."
In the Christian tradition, Jesus says in Matthew 17:20, "Truly I tell you, if you have faith as small as a mustard seed, you can say to this mountain, 'Move from here to there,' and it will move. Nothing will be impossible for you."
When I was going through a difficult time in my life, Jesus jokingly came to me with these words. He has been one of my spirit guides for many years, but on this occasion, I didn't find the 'mustard seed' metaphor very amusing.