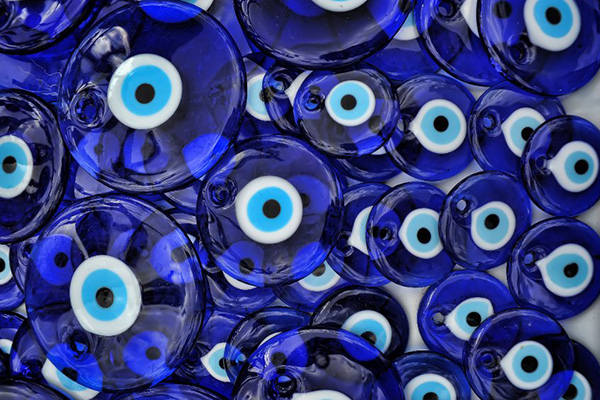 Some folks who consult with reputable psychics for the first time sometimes believe that the many unfortunate things that have been happening to them is due to some 'family curse' or 'bad luck hex.' While it may indeed seem like certain people and their families do have more than their fair share of ill-fated things happen to them, sometimes through several generations, this kind of superstition is usually just an overreaction to challenging life events, and too often merely an excuse to avoid personal responsibility for one's own choices.
An famous example of a so-called family curse is the Kennedy family, who suffered a series of bizarre accidents, premature deaths, assassinations, and various other setbacks and calamities, including several ill-fated romantic relationships that all started out great, but then took a turn for the worse and ended in tragedy and disaster.
Whenever I read for a client who believes they are somehow 'cursed,' I always advise them that blaming a so-called 'curse' for the challenges and adversities in their life will never solve their problems, nor help them create a better life in the future.
Sometimes people are not ready and open to take an honest look at their own part in creating certain life events through their free will choices and decisions. When a relationship ends badly, for example, it is so much easier and convenient to simply imagine, "Oh, well I am probably cursed in the love department." Meanwhile, the red flags for this relationship were waving high and bright since the very beginning, but they so desperately wanted a relationship that they ignored the early warning signs.
If we would only listen to our gut, and to the people who truly care about us, we will more often experience the blessing of good fortune, instead of 'bad luck.' Spirit always warns us early on when we are making bad life choices and heading for disaster. Some of these messages come courtesy of our intuition and inner guidance, some are revealed to us in dreams, signs, synchronicities and psychic readings, and some warnings reach us through our friends and relatives. Sadly, some people blame everything instead on 'bad luck' or 'curses,' as they would rather believe they have been cursed than take any personal responsibility by accepting they made a poor choices or decisions.