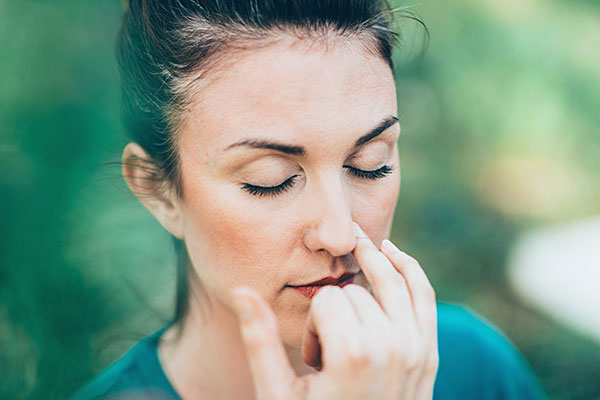 It is not generally understood how important deep, healthy, mindful breathing truly is. In fact, shallow breathing is linked to all kinds of health problems, including panic attacks, dry mouth, halitosis, cardiovascular issues, fatigue, respiratory problems, and sleep disorders. When we breathe with our chests, we use the muscles in our chests, shoulders, and necks to expand our lungs, which can result in neck pain, shoulder pain and headaches.
Most importantly, shallow breathing also hinders our immune functioning. The chronic stress and strain it places on the body, results in lower amounts of lymphocyte – a type of white blood cell that helps to defend the body from invading organisms. Shallow breathing actually lowers the amounts of proteins that signal other immune cells. The body thus becomes more likely to acute illnesses.
Deep, diaphragmatic breathing, on the other hand, can lower blood pressure, calm the mind, and improve sleep. It also lowers our heart rate, relaxes muscles, decreases stress, and increases energy levels.
Deep breathing also grounds and centers us. It has been proven to have a profound calming effect on the mind and body. When you are anxious, you take rapid short breaths. When you are content, you take deep, long, full breaths.
The way we breath also affects our mental abilities and thinking. Programming your brain when inhaling can lock thoughts into your memory and can be a powerful tool in our daily spiritual practice. Thinking or saying out loud affirmations like, 'I am love and light; God and I, me and God are one; I am able to accomplish anything I want; I am powerful;' will lock those thoughts into your psyche.