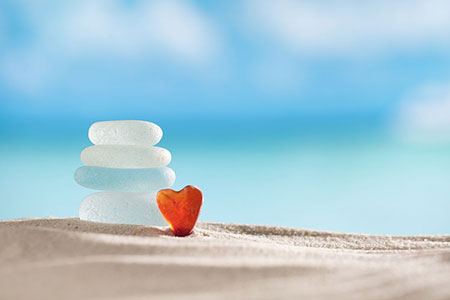 It is unfortunate that so often tend to take the ordinary for granted. Ordinary things that we do not consider unusual or special is seldom something we excited about. But the very things that one person might consider ordinary, is a magical treasure to another.
When I was about six years old, I remember being at the ocean looking at some beach roses, when a butterfly landed on one of the roses right in front of me. Even at that age, I intuitively knew this was somehow a special and significant sign. My dearly departed grandmother used to love beach roses and butterflies. I did not know it at the time, but right then and there these two things became my future mediumship symbols for someone's grandmother in spirit.
I thought it was the most beautiful butterfly I had seen in my young life! I was excited to have my sister see and experience the beauty of it, so I called her over. To my surprise she shrugged and said, "No big deal. I see butterflies like that all the time."
Her cynical reaction took some of the joy out of the experience for me at the time. At that young age, my older sister's opinion on things mattered a great deal to me. But I have grown wiser over the years.
Later in life, I could not help but wonder why my sister did not see the world as I did in those days? The answer that eventually came to me was that it is all in the timing. It is about what is going on in our life at a given moment in time. One day we may look at things a certain way and not really see them as beautiful or anything special, while on another day we might be thrilled and amazed by the exact same things.
For example, we frequently travel the coastal road in my area. One day last summer, at the height of the pandemic, we were slowly driving along this road. with no rush to be anywhere at a designated time. Normally we would be in a hurry to get somewhere, but due to Covid-19 there was nowhere urgent where we needed to be.