Successful Relationships Need Moments Of Solitude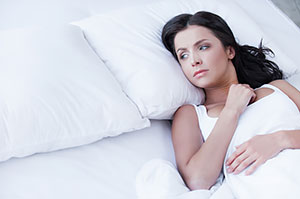 I can't tell you how many times I get calls from clients asking me to see why they are having communication issues with their husbands, wives, boyfriends and girlfriends. All kinds of miscommunication problems arise in love and romantic relationships, so I will go in and aim to pinpoint what it is that is causing them grief.
First, I always look to see if their other half is cheating. I also check to see if there is what I call a "love cord connection", just to make sure there is soul growth to be had within the connection. I also see what issues they have to work on in this incarnation, because if there is a love cord connection odds are they have had many past lifetimes with the person.
We live in a very tense society. We are pulled apart… and we all need to learn how to pull ourselves together. I think that at least part of the answer lies in solitude ~ Helen Hayes
So, once I have ruled out a few things and made sure that both parties want to be together and love one another, I then go deeper into the problem. I may remote view and take a look at how they interact: are they grateful for the other person; is there happiness in their aura when they are together; is there joy in their heart with the other person.
If there is happiness at times and then at other times not so much, I also check to see if they are getting enough sleep. Lack of sleep can make anyone edgy. A lack of work, or too much work, as well as not getting quiet time, will also wreak havoc on a relationship.
I can usually tell right away what is causing the lack of communication or negative communication. For example, if they are rubbing each other up the wrong way and just being flat out mean with their words, it is often due to a lack of time to one self. We all need time to really hear our inner thoughts, since this worlds is overwrought with technology and external noise. Our minds our constantly going to and fro. Sometimes we get to a point where we no longer know how to be still and hear our inner voice and simply enjoy deep contemplation.
So, the bottom-line is, if you want to communicate better with your partner make some time for yourself to meditate and ask your inner voice, or God, to give you the inner wisdom to see what words you are looking for to express your thoughts and feelings.
It is only when we silent the blaring sounds of our daily existence that we can finally hear the whispers of truth that life reveals to us, as it stands knocking on the doorsteps of our hearts ~ K.T. Jong
I also ask God to show me the right time, because timing is vital if a couple is going against the grain when they are together. The question is: are they in Zen and really hearing each other, or do they each only want to talk and be heard? I can see if they take the time to really feel not only their partner, but also their own thoughts and feelings, so they can choose them more wisely and carefully.
Meditation will open your mind to see the greater picture in your relationship situation and you will begin to have "aha" moments, and really start to feel connected. Once connected you will have intuitive flashes and see if your communication is in alignment. You will also be able to see if the person you are with is maybe having the problem. It makes life sweeter when you both on the same page.

About The Author: Moon Goddess

Moon Goddess is a third generation empathic healer and seer. She started to give healing readings to people more than 20 years ago. She has always been interested and studied all things metaphysical from a young age. Being hypersensitive she can feel and see things before they happen. Utilizing the Tarot, and with the help of her Guides, she is a source of support for many people all over the world. After he passed over, her grandfather kept his promise and came back to say goodbye and gave her the most amazing experience. Moon knows there truly is a Heaven, and it is wonderful! Sharing her experience has helped many people after they have lost someone, or anyone experiencing some form of grief. Get a reading with Moon Goddess now at PsychicAccess.com.