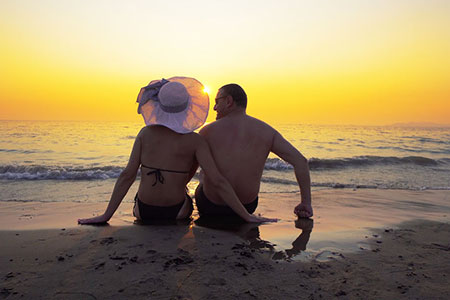 It's an all-too-familiar tale many professional psychics can tell. A classic, common, tragic tale. One of my clients ignored my advice and put her trust in the wrong man – and lost everything. "The man is not honest. Don't send him money," I cautioned her early on. "He's using you." But she was madly in love and threw all caution to the wind.
"Your warnings echoed in my head," she told me later, once she ended up standing in front of the shambles that was her life. "I ignored your advice, didn't want to hear the truth, and I got it all wrong," she confessed.
Her story is rife with deceit, betrayal, and bad judgment – even worse than I could foresee when she first consulted me about her relationship with this man.
"A few months ago, my new fiancé decided to build a house for us in his homeland, and I gave him financial support for this project," she explained. "Little by little, I had transferred all of my savings to him, until I had just enough money left to actually fly to him. I was curious about the vacation paradise that he called home, and that was soon to become my new home too, once we got married. But a disaster awaited me."
"My future husband did not want me to go there yet, and after my arrival I soon understood why. He was already living in that house, the one he built for us with my money, but with his wife of many years! Yes, he is married. My world collapsed. I actually fell for a fraud, a total scam!"
"I wish I had listened to you Sabina. You warned me from the start," she cried. "Don't send him any money, he's a fraud,' you told me in no uncertain terms. You also told me that he was not being faithful, and to expect a nasty surprise once I go there."