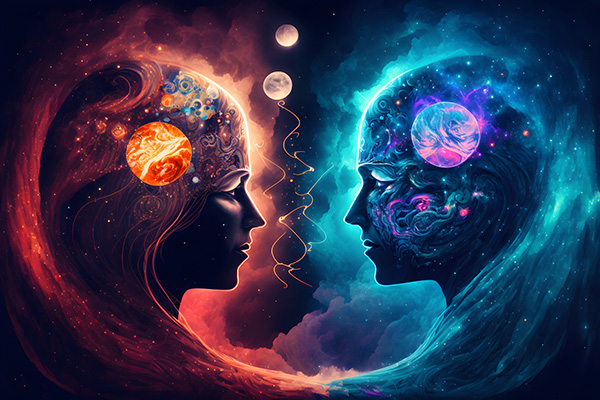 All things in the universe have both masculine and feminine energies, and both are necessary for all life to exist. This is known as the universal Law of Gender.
The harmonious interplay of masculine and feminine energies is fundamental to the balance, harmony and well-being of everything in the universe. It is also the source of all creation and manifestation. It is therefore essential to the continued evolution and expansion of the universe.
The concept of the divine feminine and divine masculine is a universal archetype found in various cultures and traditions throughout history. It is traditionally seen as a duality or balance between two complementary forces that underlie the creation and manifestation of all things.
The Law of Gender is a reflection of divine duality, which is typically personified in spiritual teachings and wisdom traditions as a male and female deity, or as a single deity with both masculine and feminine characteristics.
The masculine energy is generally associated with action, intellect, and structure, while the feminine energy is associated with receptivity, intuition, and creativity.