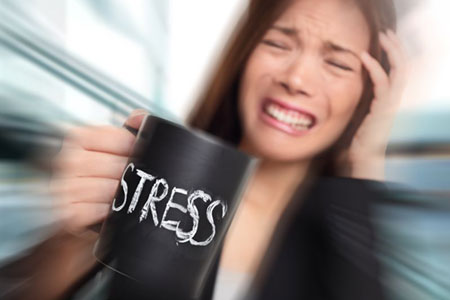 Given the fast pace of today's world, the expectations of others, as well as the pressure we place on ourselves, giving our nervous system a break, and understanding the ways to support and strengthen this system, is physically, emotionally and spiritually important.
Stress is something we all experience – some more than others.  Those of us who are empathic, psychic, or highly sensitive, can experience stress more intensely with more profound consequences.
The stress that empaths, psychics and sensitives experience may be tied to that of another person, or situation, as well as their own stress. This ability to experience the emotions, thoughts and feelings of others can create a rebound effect of high stress.
Racing heart, anxiety, quickening of breathing, tensing of muscles, sweating, feeling faint or nauseous, are all signs of a nervous system in flight mode. Add in the compounded impact of experiencing this in another person, on top of yourself, and your nervous system is off and running, literally.
The body's 'fight or flight response' is controlled by the sympathetic nervous system, which is one part of the autonomic nervous system. The other part is the parasympathetic nervous system, which works to relax and slow down the body's response.
The sympathetic system acts like an accelerator, to 'rev up' our body and make us run, to remove us from danger. The parasympathetic system acts like the 'brake,' slowing us down when danger isn't present.