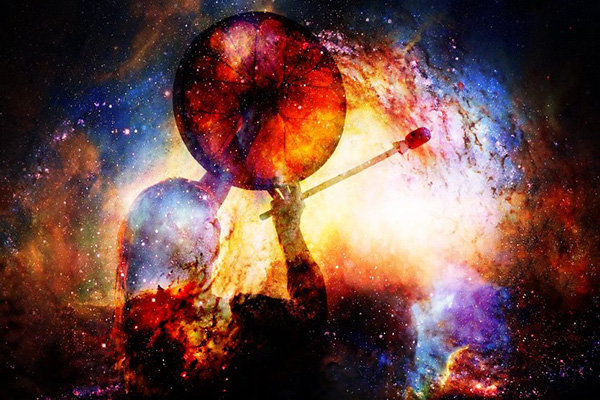 Someone once asked me the question: why do you do what you do? Most psychics might say that they do it because they love helping people. I gave it careful some thought and realized my answer would be the same, but under different terms. That isn't to say that I don't love helping others, but there would be different boundaries, if I was free to choose.
I work in the New Age ways, as well as in the indigenous traditions, and I pride myself on the knowledge I have gained in order to truly blend the East with the West. If I had a choice, I would work in the indigenous tradition of my ancestors, especially regarding how one is remunerated for your service.
In the indigenous way, each village had a spiritual person that they called by various names, including Medicine Man, Shaman, Healer, Guru, Oracle, Soothsayer. It was the way in those cultures to take care of the spiritual leaders of the tribe, in terms of their material needs. They shared equally whatever they had with their spiritual leader.
As a result, the spiritual leader didn't have to focus any of his time on meeting his material needs, such as keeping a roof over his head, or thinking in terms of where his next meal would come from. Instead, he could devote all of his time and energy to spiritual matters.
His payment for his gifts didn't include whatever the tribe used for money or barter, or if it did, it was not thought of in the same context. In other words, anyone in his tribe could come to him at anytime, with any kind of spiritual issue, and he could address it however he deemed necessary, according to his own sense of direction and spirit guidance. He didn't have to consider time, energy, and money. He didn't have to require payment in terms of the time he spent or what was required, because he was so esteemed by his people that they took care of his worldly needs, so he could devote himself to their spiritual needs completely. What a concept! Right?