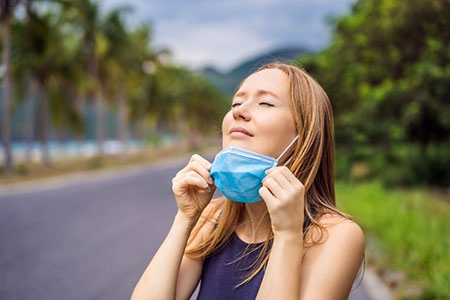 We have all been suffering some form of hardship during the Covid-19 pandemic, including restrictions on our lifestyle, financial losses, unemployment, bankruptcy, physical and mental illness, as well as the tragic death of loved ones. Yet, despite all the adversity and chaos, our planet has continued to turn on her axis.
In the Northern Hemisphere, we are finally starting to enjoy milder weather as the days once again get longer. The sunshine and gradual warmth feels so remarkably good after such a isolating, traumatic winter. It is a time of renewal and rebirth. Life continues to spring eternal and there is a feeling of new hope and anticipation in the air.
Although we are not completely out of the woods yet, we can be thankful that our scientific experts and medical heroes are in the process of gradually resolving the many challenges we still face. There is finally a glimmer of light at the end of the tunnel.
The extended isolation of the past year has afforded many people the time to reflect on what is truly important in life and to make the necessary adjustments to live a more balanced life of joy and fulfillment.
For many of us the importance of family and friendship has emerged front and center. For others, the privilege of gainful employment or a healthy mind and body has become their focus.
Regardless, the impact over the past year has been so great that most of us are less likely to take anything in life for granted the way we might have in the past.
These days, even the most mundane tasks and events have taken on a much greater significance. The flexibility of simply going out for no particular reason, or attending school in person, or going to a shopping mall, feels exciting and different. Just having the option of eating in a restaurant or getting a decent haircut is now a luxury that is greatly appreciated.