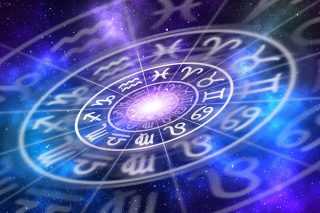 The Sun moves into Capricorn today, setting the stage for four weeks of grounded and deliberate movement. Capricorn is the sign of responsibility, security and safety, as well as the epitome of enterprise. If you've always dreamed of starting your own business or diving into a new creative venture, consider making your move after the first of next year.
In the meantime, this holiday week should unfold smoothly. Tuesday and Wednesday's Aries Moon will give us the energy to get all our pre-holiday tasks completed in record time. The Moon will flow through Taurus Christmas Eve through Saturday, making for a pleasant, easy-going break. The focus will be on the people we share our time with rather than the gifts we give or receive, and bring out the true spirit of the holidays.
Sunday will be the ideal time to test out new electronics, socialize and visit with those far away, as the Gemini Moon promotes easy conversation and fun-filled activities. May your holidays be relaxing, safe and happy!