The Gift Of Traumatic Life Experiences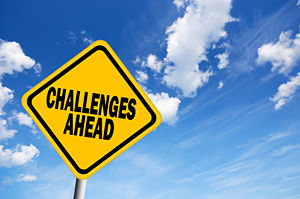 It never ceases to amaze me how much I learn from clients every day. More and more clients also show me how they have found 'the gift' in their own personal challenges and heartbreak.
One of my clients had a very abusive childhood, and two subsequent abusive marriages. She told me recently how she wrote each of her ex-husbands a detailed letter. She thanked them for the gift they had given her; the growth she had experienced from the myriad of 'not so happy experiences' during her life journey with them. Was she playing the victim or merely expressing her anger to them? No, she absolutely meant it.
She also talked about more recent failed relationships and the many gifts derived from knowing deep rejection all the way through to sabotage. And now, finally, she has met a guy who appears to be her ideal mate – she is ready to surrender and enjoy the experience, wherever it takes her. Now she can enjoy the gift of shared love.
May your trails be crooked, winding, lonesome, dangerous, leading to the most amazing view.  May your mountains rise into and above the clouds ~ Edward Abbey
My own personal pain from substance abuse to loneliness has brought me growth and expanded empathy for clients, but I feel humbled when I hear how my client now perceives her unthinkable youth and mid-life as a gift. She accepts today that her life experiences had prepared her for having a more stable relationship with a new partner.
I often talk to my father in spirit, and sometimes I get angry that, despite his riches once and me being an only child, he didn't feel it necessary to give me a proper education. I chose to self-educate, but there was much humiliation along the way, when I couldn't follow a conversation or was always afraid I would get caught for forged school-leaving documentation. I felt ashamed and uncomfortable about the dishonesty of it all.
I often found myself being judged by others, including family members. Perhaps my experience got me to a place of being non-judgmental, and what I do know is that I no longer take other people's judgments of me personally. My confidence has grown, as I truly feel the only opinion of me that matters is my own.
We never know someone else's story. How can we until we've walked in their shoes? I realize now that I learned many lessons walking an uncertain path, and learning that I could achieve much by my own efforts with self-study at a later age. Along the path I have identified my own gifts, talents and strengths, which may well have eluded me had I been given everything on a platter when I was younger.
Challenges are what make life interesting; overcoming them is what makes life meaningful ~ Joshua J. Marine
A solid education early on in life no doubt serves one well, but this was obviously not the path I chose to walk through this Earth school. Instead I have great empathy for those who don't, as yet, realize their own worth, or the gifts they have to bring to the world.
Perhaps I can offer others hope and clarity as to their life purpose, helping them to see how their perseverance encourages self-confidence and an unshakable inner strength. Where I have been in my past, from being poorly educated to becoming a hopeless alcoholic, has brought me to where I am now. I see that my experiences, both bad and good have been enriching 'gifts' that I hope to continue sharing with the world.

About The Author: Shani

Shani is a qualified practitioner in Reiki, aromatherapy, reflexology, body spin, and animal telepathy who received psychic development training at the Arthur Findlay College of Psychic Research in England. A published writer, her articles and predictions have appeared in several respected magazines and on psychic websites, and she has read for many celebrities and even heads of state in Africa. Because of her empathy, people find it easy to connect with her. Every month, she attends a psychic circle and the information that comes through from Spirit never ceases to amaze everyone present. Though she was born in London, Shani has traveled the globe and has studied the art of African Mysticism, bringing her unique flavor to those seeking her incredible talents. What she has taken away from her many travels abroad, is that there is always a sort of longing clients have to be connected to the source of their being. Get a reading with Shani at PsychicAccess.com.