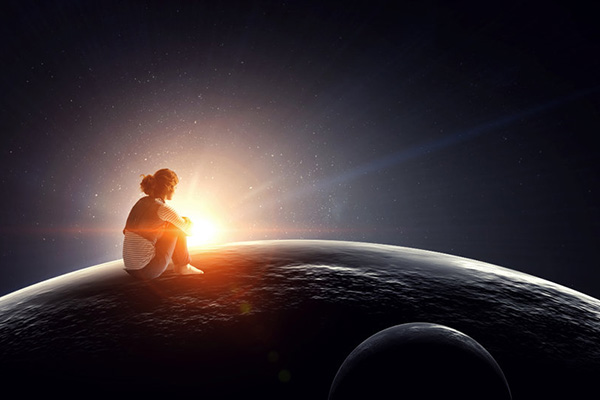 During the most recent Mercury retrograde, there was a day when my phone simply stopped working.  I signed onto Psychic Access to do readings, but my landline failed to connect. Later that week, something similar happened. My landline was now working again, but when I tried to sign on to Psychic Access to start my shift, I was unable to connect. Technical issues twice in one week. I felt like I was going to lose it!
Planetary retrogrades are prime times to experience setbacks and frustrations. This has been especially true over the past two years due to the pandemic. Vibrational energy across the planet has been very low in recent times.
It is vital to stay calm, centered and grounded during retrogrades, and to not be too hard on oneself. Retrogrades are times for reflection, validation, and analysis of how we may improve ourselves. It's a time of seeing where our personal energy frequency may need some adjustment. Opportunities for healing, growth and self-care abound if we take the initiative!
Carving out a little 'sanity time' each day is paramount. Time to oneself provides clarity and purpose to reflect upon personal growth and life's lessons.  It also gives us the opportunity to make lemonade out of lemons; something sweet out of life's sour and bitter.  In time, the sweet joy of our 'spiritual lemonade' can be served to the world by being of service, while inspiring our family and friends with our courage and perseverance.
To gather my thoughts after the two missed work shifts on Psychic Access, I decided to take time out for a walk. I love walking, but due to persistent back pain that has been plaguing me for years, it's an activity that I fail to do on a regular basis.
But the retrograde setbacks with my phone line led me to start walking again.  I had to start slowly, and it took some time for me to regain the necessary physical strength, but now I thoroughly enjoy my daily walks in the great outdoors. What a lift for the spirits! Thank you retrograde.