fortitude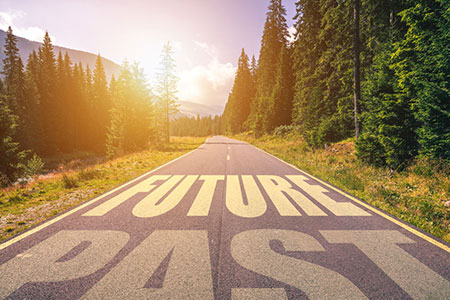 Accepting the past, and letting it go, is often one of the most challenging issues that come up in the readings I do for clients. When things are not always going as they expect it to go in their lives, it is usually because the client is still stuck in the past, and unable to move forward.
The human body was made to walk forward, just like trains, boats and planes are designed to propel themselves forward. The human mind and spirit is designed to do the same. We are meant to move forward, learning, growing, expanding and evolving into the future.
The human body has eyes in the front of the skull, not in the back. We are meant to look forward, not backwards. The human body can walk backwards, if it absolutely has to, but it's designed to be bi-regular in a forward direction.
But, if you are holding on to the past, or not willing to see it as being in the past, your subconscious mind and your soul remains in limbo. The greatest thing about the past is that we can learn from it, and observe what and how it affects us in the now. We also have the unique opportunity to change our outlook or approach to the present, based on the lessons of the past.
The greatest gift the human mind has is the ability to shift our perceptions, learn from our life experiences, and expand our horizons. We are able to examine how every past experience or circumstance affects our journey in the present, and we can also choose how we will perceive and acknowledge it as we move forward on our path.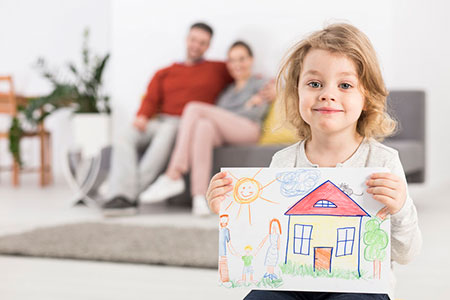 This is a traumatic, stressful time in history for many of us, especially since there is so much confusing news and information to process and assimilate. We can, however, do a number of things during this extremely stressful period to make our lives easier, instead of cowering under the bed until it all blows over. Most importantly, we can choose to face reality with gratitude, courage and fortitude.
There should be precautions put into place certainly, but also there should be some joy and happiness, as well as planning for the future. We should be taking advantage of this blissful and happy downtime inside the place where we usually love, hope and live – inside our personal domicile, our home.
Never before have we had such ample opportunity to get to know our loved ones in a more intimate and connected way. Never before have we been reminded so deeply of the many reasons we have to be thankful for. This is a unique time in our lives, during which we can teach our children, as well as each other, that what appears to be a bleak and dire moment can certainly be turned around and changed into one of joy, appreciation and merriment.
Instead of sitting around feeling miserable, many parents have, for example, been contriving makeshift toys, contraptions and activities to help children continue to be happy and carefree, as they should be, whether it be indoors, or in their own backyard.
There are also many adults who are taking advantage of this 'alone time' to reconnect, not only with others whom they may have been unintentionally neglecting, but also getting to know and understand themselves on a deeper level.