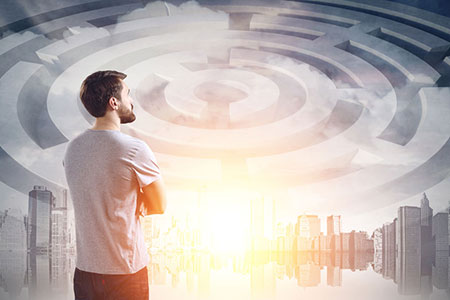 Picture yourself driving down a nice country road. There is no traffic to speak of, the sun is shining beautifully in the cloudless sky, and all is right with the world. You have no particular timeline or agenda in mind, this is a rare moment of bliss which you totally intend to take advantage of.
But, as you come around the next bend in the road, there, out of the blue, appears to be an exceptionally large branch completely blocking the way. What to do now? Well, you have always thought of yourself as a somewhat smart and resourceful soul, so there is no doubt in your mind that you will arrive at a logical and workable conclusion.
After careful examination, you begin to realize this is a little more serious than what you had initially thought, so now alternate plans must be put in place. Out comes the trusted cell phone, to call the nearest towing company. Perhaps they will be able to haul the branch out of the way!
Oh no, you are in a cellular dead zone and there is no signal, so the calling option is out. What next? Well, with a little pushing and prodding, maybe you could clear the path yourself? After an exhausting attempt you quickly realize this is not going to work either. Time out is called for, so you may rally all your brilliant thoughts to reach a viable and successful conclusion.
Then you have an inspired idea. If all else fails, maybe you can navigate around the branch just enough to get free and clear, and continue on your merry way? You try and…well, lo and behold, that worked amazingly well!