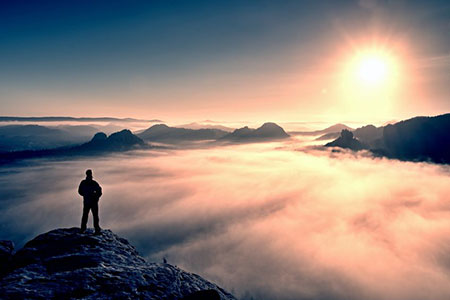 Reflecting on my life I have found how many of my early life experiences have subconsciously influenced me, mostly due to a lack of awareness that allowed fear, a sense of obligation and guilt to remain hidden.
These hidden influences mostly come from my formative years and became obstacles I had to repeatedly struggle with in my adult life with regards relationships, career, finances, family and community.
Once I discovered these non-empowering beliefs, it was time for me to get out of the FOG (Fear, Obligation, Guilt). In hindsight, several things I was unaware of in my family's dynamics, were actually 'seeds' hidden beneath the surface that in time sprouted into personal challenges and self-sabotage.
Fear
Fear and insecurity are frequent visitors for many of us in all areas of life. I was constantly focused on the negative and worst-case scenarios. This is because our brain is wired this way for the purpose of survival. Much of it also depends on our upbringing. So, we must recognize this and catch ourselves early on, in order to shift our thoughts and emotions in a positive direction.
We must be cognitive of our behaviors and explore where in our life we have learned these negative, fear-based responses. Fear is a natural part of life, but can easily become a 'whack-a-mole' of frustration, anxiety, uncertainty and indecision, always showing up at the most inconvenient times.