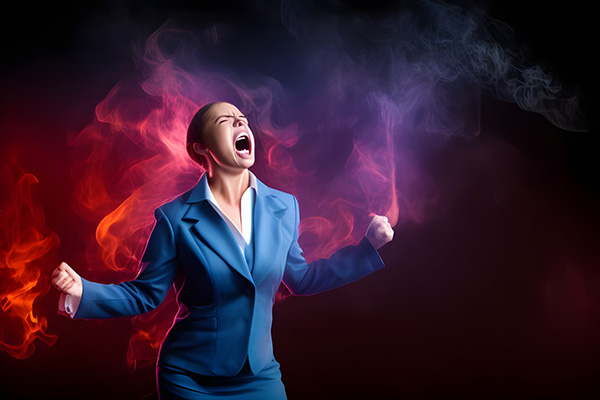 I recently had a nasty fight with my ex-husband that was definitely not in line with the spiritual values and principles I teach my clients. Afterwards, I felt very defeated and disappointed in myself for not practicing what I preach.
But then Spirit whispered in my ear.
"It's okay not to be perfect all the time. Sometimes you need to let the toxic air out of your human ego balloon."
Upon further reflection, I was reminded that we are all spirit beings in human form, which automatically means we are limited and fallible. No one is perfect in this world.
After all, we have signed up for a very challenging physical adventure in this lifetime, which means we all have problems from time to time and we all make mistakes. That is how we learn and grow. In fact, one of the least spiritual things we can do is pretend we're perfect.
Sometimes we need to let off steam by releasing pent-up negative energies that tend to build up in our auras as we navigate the ups and downs and many frustrations of our daily human existence. Yes, indeed, there are times when we need to go ahead and just beat the heck out of our ego piñata to get rid of some bad juju! When we release these unwanted energies, we detoxify our energy field to live a more abundant and fulfilling life.