Love – A Message From My Guides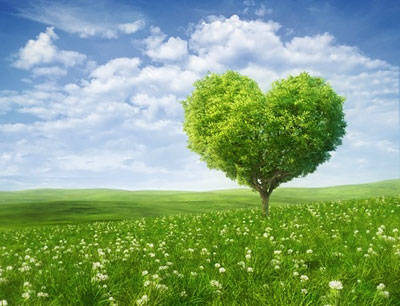 Traditionally, in many parts of the world, St. Valentine's Day represents love. This expression can be seen in various forms, among which are red roses, chocolates, lingerie, jewelry, cards, decorations and Cupid with his bow and arrow. But, what is love on the remaining 364 days of the year?
We see love in its purest forms. It manifests in a mother's love for her child, a partner's love for a spouse or a sibling's love for a brother or sister. Love can also be more subtle. It can be reflected in a teacher's love for expanding young minds, a researcher's desire to support mankind or an engineer's fine attention to detail.
Too much love, although possibly well-intentioned, can be a detriment. The hovering parent, the controlling spouse, the over-protective friend can hobble true growth, trust and creativity.
When we make the choice to fill our heart space with unconditional love, our worlds blossom into a beauty far greater than we have known ~ Rio Godfrey
Sometimes love is traded like a commodity. It can be withheld when behavior is perceived as lacking or used as a reward for conforming to the status quo. At other times we observe that love is pushed to the background. The world is rife with negative energy and hidden agendas disguised as projects that were intended to work for the greater good. Sometimes love morphs into diversions such as ego-centric schemes that are really based in greed.
We invite you drop the charade of false love. Be open to the possibility of being kind and generous without needing a particular reason. Give the benefit of the doubt without pre-judging another's intention. Step forward and ask, "How can I help?" rather than making negative assumptions.
Lead by example. Show the world who you are on the inside. Don't worship false praise and accolades.
Above all, love yourself. You become what you think about, so modify that thinking if you don't like your current surroundings. Change your mind in order to change your outcomes. Thoughts become things, so choose well.
Remember, in our inmost being, we are all completely lovable because spirit is love. Beyond what anyone can make you think or feel about yourself, your unconditioned spirit stands, shining with a love nothing can tarnish ~ Deepak Chopra
Give yourself yet another chance. Do not live in the past, rehashing mistakes made by a less educated or more naïve version of yourself. Success can be hidden in the trials and tribulations of perceived failures, so do not discount what you have learned but do not magnify any negative impact either. Forgive yourself so that you can step out of the darkness and into the spotlight of self-love.
Dream bigger. Dare to give yourself the opportunities you have always desired. Build your confidence upon a strong foundation of experience.
Learn from the mistakes of others. You could not possibly live long enough to make them all yourself. Grow, achieve, give thanks. Then start again with an even bigger dream. Surrounded by love, you will always have a soft place to fall and the ability to pick yourself up and dust yourself off in order to try again.
Love is limitless. Love is sweet and kind but also fair and just. Love is inclusive and welcoming. Love is strong and protective. We surround you with our love.

About The Author: Monica

"What you think about, you bring about; what you believe, you become." This is Monica's philosophy, derived from her twenty-five years of experience as a Clairvoyant, Light Worker and Medium, living in Ontario, Canada. Monica has been a guest speaker at various Spiritualist churches, conveying Spirit greetings and messages from loved ones during Sunday services, All Mediums Nights, Healing Services, Meditation Services and special fundraising events. She's been an advisor to several international business leaders and connects with all of her clients on a level of love light and empathy. She delivers messages containing ideal outcomes and positive solutions with the help of her guides. If you'd like Monica to help shape your destiny, you can find her at PsychicAccess.com.