Surround Yourself With Divine Love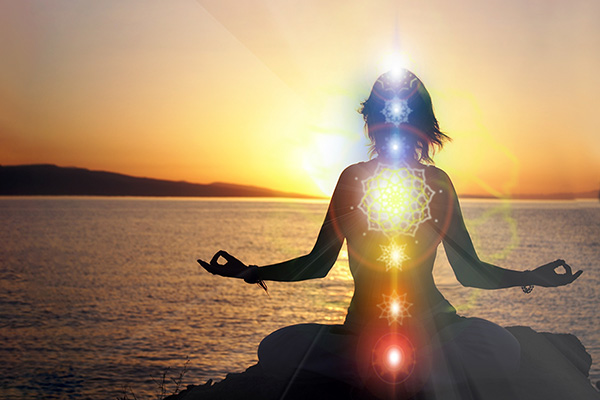 Love is a concept I encounter every day in my work, and it is indeed a multifaceted thing. In its purest form, it manifests itself as a mother's love for her child, a partner's love for his spouse, or a sibling's love for a brother or sister.
But love also takes more subtle forms. It can be reflected in a teacher's love for expanding young minds, a researcher's desire to advance humanity, or an engineer's fine attention to detail.
There are also negative, toxic forms of 'love.' Too much love, though usually well-intentioned, can be harmful. The hovering parent, the controlling spouse, the overprotective friend can stifle true growth, trust, and creativity.
Sometimes conditional love is traded like a commodity or used as a weapon. It can be withheld when behavior is perceived as lacking or used as a reward for conforming to the status quo.
Fake love is also used as a facade or camouflage. The world is full of negative energy and hidden agendas disguised as projects of love that are supposed to be "for the greater good."
Sometimes love turns into distractions, such as self-centered schemes that are really based on greed. Some people who profess love in truth worship false praise, accolades, and self-enrichment.
Spirit invites us to abandon the charade of false love. Instead, we should strive to be kind, compassionate, and generous without expecting anything in return. We must give others the benefit of the doubt without judging their worth or intent. Each day we should step forward and ask, "How can I help?" instead of making negative assumptions. Spiritual people lead by example. We must show the world the divine beings we are inside.
Remember, in our inmost being, we are all completely lovable because spirit is love. Beyond what anyone can make you think or feel about yourself, your unconditioned spirit stands, shining with a love nothing can tarnish ~ Deepak Chopra
Above all, we must love ourselves. Give yourself another chance. Do not live in the past, rehashing mistakes made by a less educated or more naive version of yourself. Success can be hidden in the trials and tribulations of perceived failure, so do not discount what you have learned, but also do not magnify any negative effects. Forgive yourself so that you can step out of the darkness and into the spotlight of self-love.
Self-love also means learning from the mistakes of others. You could not possibly live long enough to make them all yourself. Observe, learn, grow, achieve, give thanks. Whenever you fail, start again with an even bigger dream. Dare to give yourself the opportunities you have always wanted. Build your confidence on a solid foundation of experience. Surrounded by love, you will always have a soft place to fall and the ability to pick yourself up and dust yourself off to try again.
The ultimate manifestation of love is divine love. It is the greatest love in the universe and the source of all peace, joy, and happiness. It is a transcendental love beyond mere human attachments and emotions. Divine Love is the essence of God, Source, Spirit, the Divine. It is boundless. It is sweet and kind, yet fair and just. It is inclusive and welcoming, strong and protective. Surround yourself today with Divine Love.

About The Author: Monica

"What you think about, you bring about; what you believe, you become." This is Monica's philosophy, derived from her twenty-five years of experience as a Clairvoyant, Light Worker and Medium, living in Ontario, Canada. Monica has been a guest speaker at various Spiritualist churches, conveying Spirit greetings and messages from loved ones during Sunday services, All Mediums Nights, Healing Services, Meditation Services and special fundraising events. She's been an advisor to several international business leaders and connects with all of her clients on a level of love light and empathy. She delivers messages containing ideal outcomes and positive solutions with the help of her guides. If you'd like Monica to help shape your destiny, you can find her at PsychicAccess.com.