The Spiritual Importance Of Self-Nurture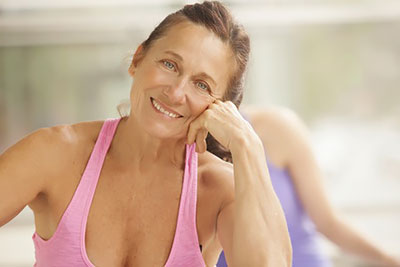 It is so true to say that we live in a very challenging world.  As sobering a fact this may be, spirit teaches us that there is much that can be done to rise above any challenge, to become empowered in the process, and thus influence a better future for ourselves. The secret to doing this is to self-nurture.
Why should we self-nurture, and more importantly, how does one do it right? Self-nurturing can so often, wrongly, be confused with self-indulgence, which is something different altogether.  Self-nurturing can be likened to looking after yourself both spiritually and physically, and by doing both you should find:
Nurture your great spirit for a great self ~ Lailah Gifty Akita
a)  it helps to keep you strong and empowered to overcome everyday challenges;
b)  you will become stronger as a result of overcoming those challenges;
c)  it will help to keep you positive and, as you may well know, when we put ourselves in a positive place we tend to naturally attract the right circumstances to ourselves.
In order to self-nurture to the maximum, spirit says we need to do so on both a practical level and spiritually. Obviously, spirit advises that when we are in a challenged place we avoid anything negative as much as possible.
Practical Ways of Self-Nurturing
Feed your senses. This simply means that what you see, hear, smell, taste and touch needs to be as positive and emotionally and physically nourishing as possible. True, this may not always be easy, because we do indeed live in a somewhat troubled world. Nevertheless, it can be as simple as:
a) listening to uplifting music of your choice, or watching a film that you find particularly genuine and positive;
b) having photos or objects in your home and place of work (where appropriate) that are a sheer delight to look at. These can be things as simple as a beautiful plant, a bunch of flowers or a collage of pictures of loved ones. Color is an important factor here and whilst the color of the objects you choose to observe should not be garish, the brighter and more uplifting their color is to you, the better you should feel;
c) inhaling beautiful uplifting aromas, such as essential oils of lavender, neroli, rose or orange blossom. When adopting this approach, however, please adhere to the manufacturer's advice with regards to their usage. Alternatively, it can be as simple as wearing your favorite perfume or aftershave, provided the smell uplifts and feeds your senses in an appropriate way  – then it will have done its job;
Take time for yourself. If you feel guilty eating lunch away from your desk or lingering in a bath, let the deprogramming begin ~ Gina Greenlee
d) consuming healthy foods and beverages that are nourishing for the body and a delight to your taste buds. I am sure you can think of some;
e) having a massage, hugging a loved one, petting your pet, or should you have no pet or loved one, it can be a simple as wearing your favorite cotton t-shirt, silk scarf or favorite cashmere jumper – providing it makes you feel good physically, it should also make you feel good emotionally;
Spiritual Ways of Self-Nurturing
Practice your Faith. It truly does not matter whether you be Catholic, Christian, Buddhist or whatever, practicing your faith can be immensely nurturing for the spirit.
Help Others. It is true that we may not always feel like helping others when we are in a particularly stressed out and challenged place. However, it can be as simple as buying someone in need a healthy meal, doing a small amount of charity work, or helping out in your community in a small way. By doing so, this should really help to uplift your spirits, give you the feel good factor and remind you that most of the time there will always be someone else out there who is even more challenged than you.
Practice Meditation. This is not just a brilliant way of getting to know oneself, but also helps to release any blockages of energy and thus create a better and more positive energy flow within.
Aura and Spiritual Healing. If meditation is not something you would consider then there is always aura healing and spiritual healing available to you. That said, in these instances you would need to seek out an experienced individual who is well versed in these practices.

About The Author: Lucinda

Lucinda is a highly trained Intuitive and Empath, living in a beautiful village in North Yorkshire, England. She possesses the rare gift of understanding a client's personal pain and has been through many challenges, herself, which has only made her stronger! It is both her calling and her happiness to help those in need. And whenever she needs a little help herself, her Guides are always there to assist in her development and provide clear interpretations for her clients. Prediction has always been a great tool she could count on to accurately foretell events, but Lucinda also draws on her expertise with Dream Interpretation, Numerology, Angel Cards, Law of Attraction and Life Coaching to provide full and detailed solutions to any problem. A member of AMORC and Beyond Freedom Evolution, she provides inspiration, education and personal support for spiritual development. If you'd like answers or want to attract your desires, you can find Lucinda at PsychicAccess.com.