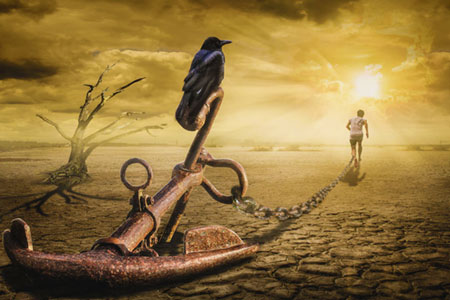 It is said we do not know what time is. We also do not know where it comes from, and we definitely do not know where it goes! And according to Albert Einstein, the famous physicist, the distinction between past, present and future is only an illusion, because space and time are fluid. Yes, such are the mysteries of the fourth dimension.
Linear time may be an illusion in scientific terms, but in our daily life it is still the time that we cannot stop or control. That clock keeps on ticking, and the cycles of night and day will forever come and go. Every morning, the sun shall continue to rise, and the Earth will progress on its annual journey around the Sun.
However, our experience of time goes beyond the everyday linear. Did you know that there is also such a thing as spiritual time?
Surely you have observed that whenever you are doing something really unpleasant or boring, time can certainly drag on. For example, I recently had to wait for some medical tests that would determine whether or not I was developing breast cancer.  Thankfully, the tests came back negative, but I remember thinking of those awful four weeks of hospital visits and biopsies as being the 'longest month of my life!'
On the other hand, time can also pass so quickly whenever we are having a good time and enjoying ourselves. Why would this be?  Well, when you are really delighted with something, your soul, your spirit, your higher self becomes fully engaged in the pleasant experience you are having. In simple terms, when this happens, you literally lose track of linear, reality time itself and your personal, spiritual time shifts to the front.  This is the time of your true spiritual self.