haunting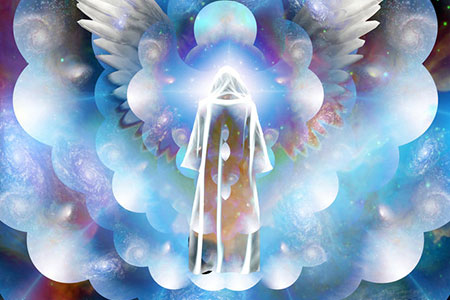 I remember coming out the back door, with  a Kellogg's Pop-Tart in one hand and a seven ounces bottle of 7Up in the other. It was July 13th. It was dad's birthday and I had to be about nine years old at the time.
The family spent the day at my grandparents' house to celebrate. More and more guests were showing up, until all the aunts, uncles and cousins were crowding together in the very small back yard.
I then noticed this mysterious man who I had never seen before. He was wearing a trench coat and he had a long beard. I remember thinking that he looked funny to me. I asked my mother who the man was, but when she turned around he was gone.
Later that night, I saw the same apparition again. It happened twice, and every time I saw him he was looking at me in a strange way. My grandparents became curious and asked me about this man I kept seeing. I described him and they seemed shocked.
My grandmother went to get a photo album and showed me an old picture. She asked me if that was the man I had seen and I immediately recognized him. My grandfather then told me that it was his uncle and that he died by falling off a cliff. Foul play was suspected, but nobody knew who might have pushed him or caused his accident.
Later that week, we took our bikes to cycle around a nearby hill. My older brother Mike was riding his bicycle down the hill and he suddenly hit a loose rock really hard. It blew out his front tire and was going very fast, but he was not seriously injured.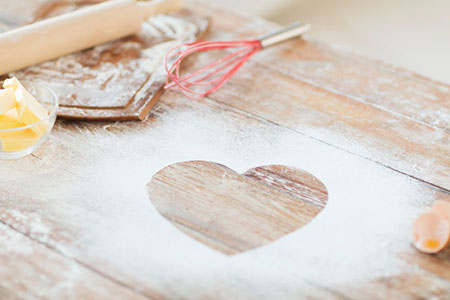 I had an unusual childhood as the member of a psychic family. I also grew up in a haunted house, which is something we did not openly discuss in those days.
One particular 'ghost' story is something I will never forget. It was one of those unusual instances where my psychic abilities would not provide any of the answers. It was also an incident that would change my family forever.
My mother was terminally ill and shortly before she passed we were sitting in the living room talking to her. She kept referring to this woman she saw cooking dinner in the kitchen. She described the woman as being in her early 60's, with an apron and light brown hair. My mother was not pleased that this stranger was busy cooking in her kitchen. What was she doing there?
Although we are a highly intuitive family, none of us saw or felt the presence of any 'woman' at that time. There certainly was no ghost in the kitchen. If there was, we would have sensed something. We were not sure if my mother's words were merely a side-effect of the medication she was on, or whether she was getting ready to leave this life, which may have been causing her to hallucinate. None of us really knew what to make of the strange 'woman in the kitchen' she kept seeing.
My mother passed away shortly thereafter. About six or seven months later my father announced that he had met a new woman and that he really liked her. Time went by and one day my father told me he was going to ask his new girlfriend to marry him.
I had never met the lady before and not knowing who she was I wanted to be sure if she would be the right person for him. What if she was just trying to take advantage of him? But this time my psychic abilities let me down. For some reason I just could not pick up on who this woman was that my father was planning to marry. This is something that sometimes happens to psychics when they try to read for themselves, or for the people close to them.