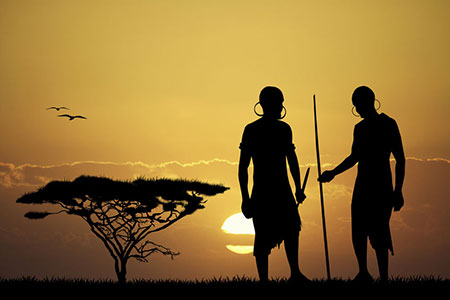 A few years ago, one of my daughters and I discovered the intricate and intriguing world of the meditative state. As it turned out, my daughter had an inherent ability to bring anyone who was interested in participating to a complete and extremely fruitful outcome. This could mean meeting a spirit guide, animal guide, finding and understanding of one's own soul color, or a plethora of other magnificent occurrences that can help to enhance an individual's life.
It soon became known in our area that we were offering a free and viable service, and it was not long before our little workshop was at its full capacity.
One particular day, as we were getting ready for our next workshop, my little three-year-old granddaughter informed us that a deaf man would be arriving that day. We never thought to question the validity of her statement or even questioned how she would know this for a fact. She said it, we believed her, and simply waited for him to arrive. That's how we do things in my family.
Well, the next thing we know, one of our regular participants pulls up in his vehicle and out comes another older gentleman, who we find out fairly quickly is completely deaf in one ear. As we became more familiar with him, he was more inclined to share with us his life's story.
He was born and raised in South Africa, came to North America as a teenager with his family. Although the medical community could not determine a real cause for his hearing impediment, they did conclude that he was indeed legally deaf.