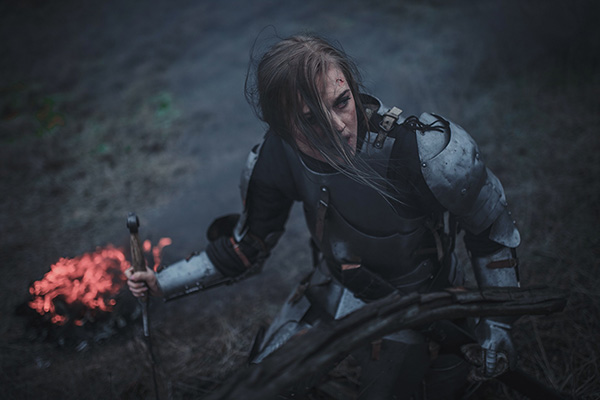 Reincarnation and past lives continue to captivate the metaphysical community, while skeptics believe it's mumbo-jumbo. As a certified hypnotherapist who does past live regression work, I am a strong believer in past lives. Based on my experience, I have no doubt that past life phenomena are real. However, what I am not entirely certain of is its true nature and origins.
For example, if I do a past life regression with a client and she recalls the execution of Joan of Arc in 1431, does that mean she was actually present at that event? If so, who was she at that time? Was she the subject, an observer, or an agent. In other words, was she Joan of Arc herself, one of the crowd, or the executioner, clergy, or the British soldier who gave Joan the impromptu crucifix for her to hold?
There is growing evidence in the science of epigenetic inheritance that our genes may have imprinted ancestral patterns, specifically due to the effects of trauma. Researchers have not only found that events in someone's lifetime can change the way their DNA is expressed, but this change can potentially be passed on to future generations. Evidence for this has been found linked to traumatic events like famines, wars and genocides.
It is therefore possible that my regression client is not seeing events from her own past life, but instead an imprint from her ancestry. It could be that she did not experience the event herself, but that she is merely consciously recalling an unconscious imprint of a traumatic event one of her ancestors had experienced.
Interestingly, most past life memories tend to be of violent deaths. Young children between two to five years old especially seem to remember such past life deaths. Some also have recurring dreams of the tragic events. There have been many cases reported where further investigation confirmed the historic facts of the child's unusual memories.