The Other Side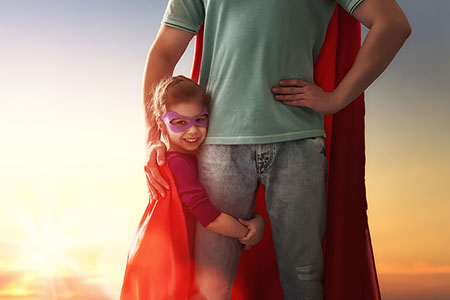 In our youth we easily forget to honor those fathers and father-figures who love and guide us. As we grow older, and hopefully wiser, some of us begin to realize that our fathers are the unsung heroes we never appreciated much. If we are one of the lucky ones, they were our champions growing up.
Always stalwart and steady, no matter what was going on around them or preying on their minds. How often must they have ended their day wondering whether they were doing enough for their families and what the future might hold?
After the fact, sometimes they openly share the worries, fears and insecurities that became all too real in times of crisis, but these challenges were carefully hidden from us, so as not to frighten us.
For those of us who have fathers who fought in wars for our freedom, we owe a great debt of gratitude. These courageous men who may have been terrified in the face of grave danger, fought bravely for their beliefs and the safety of their families. Many were lost or injured. Most returned home, greatly changed. And yet, we rarely heard about the realities of war, or their sacrifices.
Striking a balance between strength and vulnerability is a never-ending work in progress. Blessed is the man who finds his equilibrium with a calm, cool demeanor in the midst of the chaos that surrounds them. Blessed also are the children who call him "Dad."
To the men who have acted as leaders and mentors to many protégés, perhaps without even knowing it, a great deal is owed. Whether it has been through leadership in business, teaching in schools, or volunteering in communities, many have no idea how deeply they have affected those whose lives they have touched, even peripherally.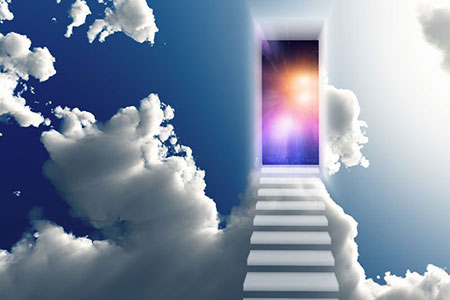 I remember watching with fascination Sliding Doors starring Gwyneth Paltrow. In this film she finds herself in two parallel worlds with two very different realities that result from her choices and decisions.
Seeing this film prompted me to explore the fascinating subject of parallel worlds. According to physics, the existence of parallel worlds or a multiverse is a genuine possibility.
A parallel world is believed to be another world that exists alongside this one, yet it is undetectable to and independent of this world. It has also been suggested that another version of you could exist in one of these alternate realities, while there may other parallel worlds where you do not exist at all.
Could it be that each choice or decision we make in this world creates a very different reality in another world? For example, in another world, instead of going to your high school prom back in 1980, where you fell in love with Frank and later married him; you didn't go to the prom that night, Frank never existed, and you ended up never getting married.
There are various schools of thought that this Universe is not singular – but one of many. One theory is that the Universe in which we live is infinite. However, matter can only rearrange itself up to a finite point and then it has to start repeating itself, thus creating Universe after Universe.
Another viewpoint is that there are multiple universes that all contain a planet Earth and more doppelgänger replicas of you! Furthermore, in these other worlds, you have to make different decisions – just like Gwyneth Paltrow has to decide in Sliding Doors if she is going to get on the train, or not, leading to different outcomes in each parallel life.
Some physicists theorize that the Big Bang, which may have given rise to the birth of the Universe, was not a one-off event. It may have prompted other Big Bangs giving birth to other Universes.