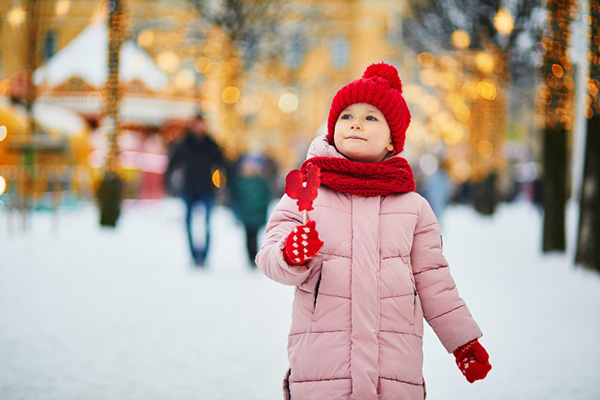 During the holidays, most homes and businesses have their festive lights and decorations up. One of the parking lots in my neighborhood is currently featuring a flamboyant set of beautiful red lights that really struck me as I was driving by the other day. In fact, it caused a strong emotional reaction within me.
Now, what might be so profound or special about a display of red Christmas lights, you may wonder. It is, after all, a typical holiday decoration seen everywhere this time of year. So, what's the big deal? Well, those lights set me off so much because it brought back precious memories of my childhood.
I grew up in a very small town in New Brunswick, Canada. My family struggled and we were very poor. However, that did not prevent my parents from ensuring that we still enjoyed a few rare luxuries and treats on special occasions.
The most memorable of these were the "barley toys," as we used to call them. Every Christmas, it was the tradition for each of us to receive a packet of barley toys. Now, this has nothing to do with actual toys. Instead, a barley toy is a kind of clear sugar lollipop or sucker shaped like a toy. These translucent, glass-like candies traditionally come in whimsical shapes, including various animals, as well as ships, trains, cars and, of course, Santa Clause.
According to the Startup Candy Factory in Provo, Utah, one of the earliest clear toy candy makers in the United States, German immigrants brought this holiday tradition to America and original recipes for it can be traced back to the 1700s. It was originally called "barley candy," because cane sugar was very scarce at the time, so early candy makers used the cheaper and more readily available barley sugar.