Posts Tagged 'motherhood'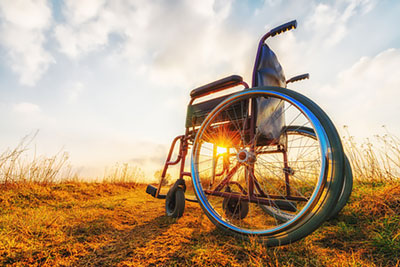 A mother's precious child becomes trapped under a car. There is no one in close enough proximity to come to her assistance and as she becomes frantic with the awful possibilities of the potential outcome. Then some unknown force seems to take over her body…
With no conscious thought as to how she will rescue her  offspring, the anxious mother lets herself become guided by some unknown force and begins to lift the car in order to release the child. She has not thought about the why, or the how, she only knows she must act swiftly, before there is too much damage inflicted on her little one. The car is then miraculously raised, the child is free and mom is now breathing an immense sigh of relief. Read the rest of this entry »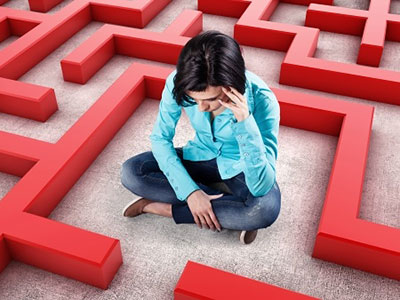 Are you feeling stuck making all the wrong choices and decisions? Are you repeating the same make mistakes? A study at the Max Planck Institute for Human Cognitive and Brain Sciences analyzed the processes that occur before the human brain makes a decision. In this study, participants were asked to press a button with their left, or right hand. They were able to do this at whatever moment they decided, however, they were asked to remember the specific time they recognized making their decision and to relay that information to the researchers.
By observing the participant's brain scanner, it was discovered that the researchers knew the participant's decision seven seconds before the participant knew, based on observing electrical signals within the participant's brain. This is important information, because it validates how much our subconscious minds are making decisions without us fully being aware of the choices we are making. Read the rest of this entry »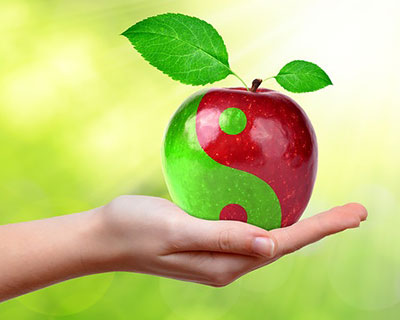 There is an ancient belief system that everything can be seen in one's face. Your emotional state, your physical state, warnings, strengths and weaknesses. I have been studying this philosophy for many years and have found it to be very helpful when observing my own physical well-being, but also that of my clients and students.
For instance, your circulation can be observed in the forehead and the nervous system in the pupils, while the kidneys can be seen under your eyes. The heart is at the tip of the nose, the sexual organs above the upper lip and the stomach is on the  upper lip.
The first 28 days after conception is the time when the top portion of the embryo's face develops. If drugs or medications are taken by the mother during this time, it can cause a problem throughout the person's life span. This is also the time that birth marks are formed. Often birth marks can be related to trauma and injury from past lives, but they can also be newly formed from the intake of foods and toxins from the mother. Read the rest of this entry »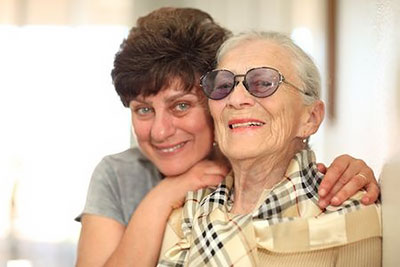 I have a friend that is going through the challenging process of watching her aging mom dwindle away. Her mother is losing her memory and the ability to take care of herself the way she used to. So, I try to help when I can. For most of us it's an issue that we will all most likely face one day.
The spiritual connection to our parents is often a relationship with a history that is very complex. Not everyone has a wonderful, loving relationship with their parents, right?  Those of us who do, should never take it for granted. We are truly blessed. Read the rest of this entry »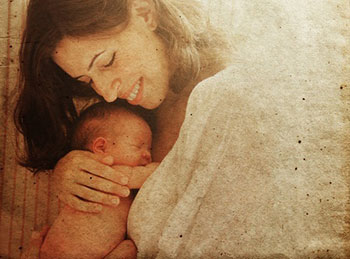 There is a unique psychic connection between a mother and a child. I have always intuitively knows this to be true, before I knew that scientific evidence confirmed this. Telepathic and empathic connection between mother and child is a phenomenon as old as time.  After all, the first sound you hear is your mother's heartbeat while you are in the womb.
My mother would always know if something was wrong with me, and I knew if something was the matter with her. One day I had a bad feeling about my mom's well-being and I called her. When I could not reach her, I knew for sure something was seriously wrong. It turned out she had been rushed to the hospital earlier that day.
We were always in-tune with each other on a psychic level, even on the day she passed away. She came to me in a dream and handed me a rose. I instantly new she had passed when I woke up. That rose she gave me in the dream was symbolic of something special being taken away from me. Read the rest of this entry »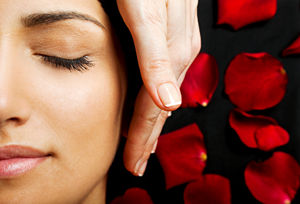 Energy. What is it? Psychics often talk about picking up your energy and the energy of situations and the people who you have questions about.
Some refer to this as the 'vibes' we get from people, animals, places or things. Have you ever walked into a house and gotten great vibes, or maybe not such great vibes?
The concept of energy forms an integral part of our daily lives. We speak of the energy of dancers, athletes, supernova, and electricity. We soak up the Sun's rays and it gives us energy. Deepak Chopra talks about it. We use energy to work, relax, cook and travel.
We can't see energy but we can feel it on both conscious and subconscious levels, including psychically. We can see the amazing effects of it. We can see spaceships launch, lights go on, the effects of our investment in time and energy to get things done, and the lack of it when we're feeling confused, depressed or under the weather. Read the rest of this entry »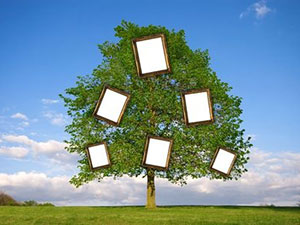 All my life I wanted to find out about the origins of my psychic ability. I wanted to know if it was handed down to me from my ancestors. This question was frustrating at first, because I kept hitting a brick wall. Until my wife got me one of my best birthday presents ever: a three month subscription to a genealogy service.
As I was loading the disk onto my computer, I felt a long and winding road to the truth was ahead. Which side of the family do I start with? My mother's side, or my father's? I asked my spirit guide for help and she guided towards me starting with my father. This was unexpected, because all I have ever heard from the family is how I inherited my psychic talent from my mother's side of the family? Read the rest of this entry »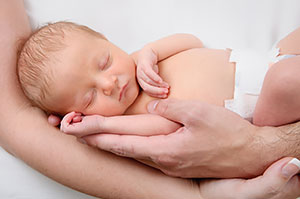 I still cry when I hear that beautiful song Mamma by Claudio Villa. Growing up on a small island in Central Italy, I remember my mother's daily prayers and all her sacrifices. Those examples  have always followed me. They  are still my daily support and strength.
I cried today in church as well, while singing the Ave Maria. My lovely mother Margherita passed on July 8, 1991 and although she is not with me physically, she is here in my heart, supporting  and guiding me from above. She has been my spiritual guide since 1998, when my first girl was born and I named her Margherita too. I always loved my mother's name, which in Italian is the name of a flower known as "Daisy" in English.
It was during that very difficult pregnancy that my mom came to me for the first time. She spoke to me and I knew her when she walked into my room. I smelled her perfume. She loved the Vele Al Vento fragrance and I that way I knew she was there for me. Read the rest of this entry »