legacy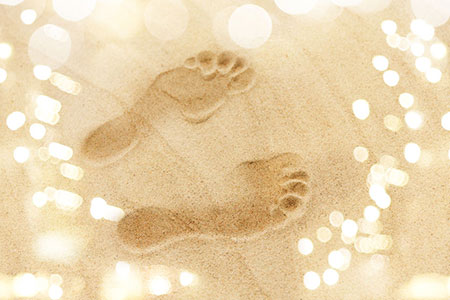 A footprint is an impression left behind by a human foot or shoe on the ground or some other surface. If you have ever been at the beach, you have probably noticed that this is the one place where a footprint is so easily and readily left behind. It I also not too difficult to determine if the impression was left by a an adult, or a small child. But have you gone any further than merely noticing those footprints? Have you ever wondered where does the person live who left that footprint? What is their education and career? What is their current relationship status? What is the life and legacy embedded in each of those imprints?
Human souls also leave behind their 'metaphysical footprint' by fulfilling their spiritual calling and soul purpose in their lifetime. The more exceptional or extraordinary ones are written about in our history books. They are great teachers, prophets and spiritual leaders that have left a discernible legacy behind when they departed from this world. When any person takes on a cause, with sometimes the most forceful opposition, to create an new and improved world for the common good, it is always an indicator that a spiritual footprint is being made.
Saint Teresa of Calcutta, simply known as Mother Theresa, for example, is certainly a spiritual icon that has left a well-established footprint of compassion, kindness and charity that continues to be recognized all over the world. We do not expect her to have been a perfect person, but the sincerity and love that she professed for some of the most spurned and downtrodden cannot be denied by anyone. It is to me abundantly clear that she indeed left a footprint of love, compassion and acceptance which equates at the end of the day to her being totally connected to and aligned with spirit.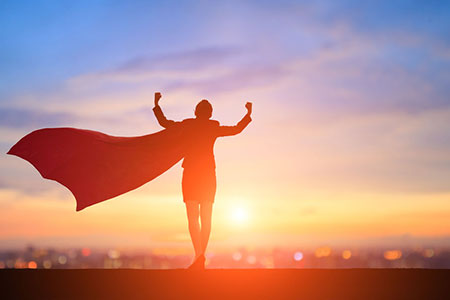 We live in a time of extreme sensitivity, liability, victimhood and ultimate political correctness. Say the wrong words, use the wrong tone, do the 'wrong thing,' and you may be instantly branded as a predator, abuser, at the very least mean, or even legal action material. Sigh. How do we get authentic feedback in such a culture? How can anyone truly learn and grow when so many teachers, supervisors, leaders and mentors are all walking on eggshells?
In this respect I consider myself quite lucky. I have had ample access to honest feedback for growth and healthy arguing (discussions with passion). And people who care enough to speak up have always been a part of my life.
The culture I grew up in was one that expected people to speak up, have opinions, and care about what they were talking about. We were expected to research our point of view, present it, learn from others, teach others, be willing to disagree, sometimes agree to disagree, and still love, hug and stay loyal to each other.
As an activist in the peace and social justice movement, I learned to participate in critical self-assessment groups on a regular basis, with the aim of helping each other stay on track, stay mindful, be challenged to grow, and become bigger and better on the path to freedom.