evidential mediumship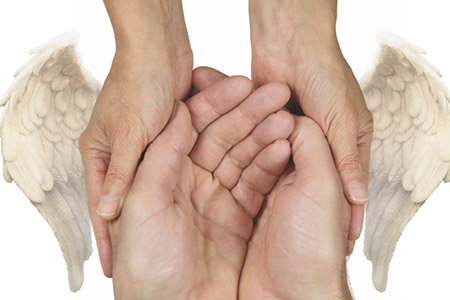 The first time I heard of a doula, I had no idea what it meant. I soon discovered that it is a person trained to provide guidance, emotional support, and physical comfort to a mother before, during, and after childbirth.
But little did I know at the time that a doula can also be someone who is of service to dying.  So, a doula may assist us coming into the physical world, as well as leave the physical world. What a wonderful profession to be called to assist in the miracles of birth and death.
As a psychic medium, talking to loved ones who have crossed over, I have come to understand that some people definitely prefer to be alone at the time of death. My own dad was such a person. He made it clear to us this was his dying wish.
Several people kept vigil at his bedside for three weeks, but the moment we all were away to change clothes or eat, was his opportunity to 'check out.' As in life so be it in death, my dad was a very private person.
His hospice room was right across from the elevator. When my mother and I stepped off the elevator, I heard my dad take his last breath and I sensed and felt his spirit exit the building. But I also know he was not 'alone,' because his loved ones, guides and angels came to greet him.
So, how does an end-of-life doula help with this process? A doula is there to help the family as much as the person passing. It is my belief that it is a deep honor to be present at a birth or a death. I have had the privilege to be present at all three of my granddaughter's births. I have also been present at several deaths.
Both are times when emotions are running very high. At a birth everyone is anxious until they hear baby's first cry. They are on edge waiting to hear baby and mother are both fine. A doula can help explain what is going on and answer questions about the birth process.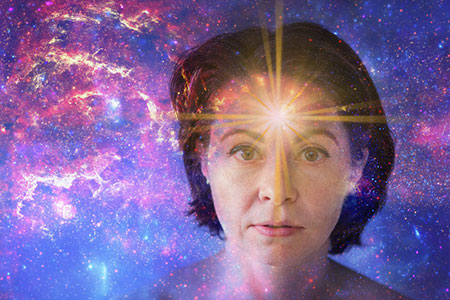 How does a loved one in the spirit realm communicate with a psychic medium? Actually, there are many methods of communication that spirit may use to reach us. It mostly depends on the relevant psychic or medium. Each reader or channeler has different psychic abilities.
Some of us can see, while others hear, sense or feel. These abilities are more commonly known as the 'clair senses.' Reputable psychics and mediums will always do their best to communicate what they perceive using the various psychic senses. It is advisable to get your psychic readings only from psychics and mediums who have one or more of these abilities.
Clairvoyance (clear seeing): the ability to 'see.' It is the psychic ability to see visions in the mind's eye. It is typically experienced as mental flashes or visual imagery.
Clairaudience (clear hearing) – the psychic ability to hear messages being spoken by spirit.
Clairempathy (clear feeling) –the ability to feel the emotions of others in this world and the next.
Clairsentience (clear sensing) – more commonly known as intuition, such as a hunch or gut feeling.
Claircognizance (clear knowing) – the psychic ability of just knowing things. Along with clairsentience this is the most common psychic ability.
Clairolfaction ( clear smelling) – the psychic ability associated with smells, such as smelling a departed loved one's favorite perfume.