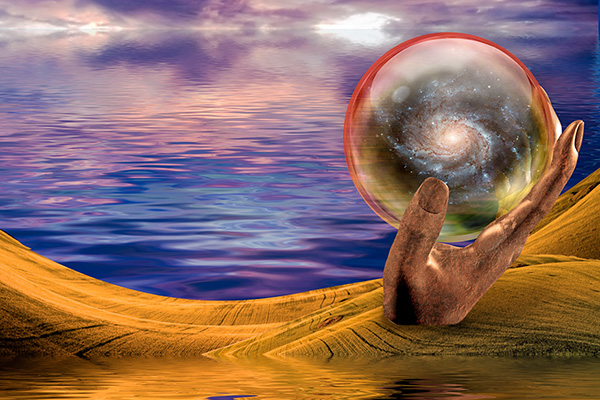 In 2013, the scientific journal Nature pusblished a report that a long-lost continent had been discovered hidden under the Indian Ocean island of Mauritius. This was furher confirmed by another study pusblished in 2017. What makes this unprecedented announcement especially interesting for the modern estoteric community is that it confirms the long-held belief that a lost continent called Lemuria, or the Land of Mu, did in fact exist, exactly as some scholars had speculated as far back as the mid-1800s.
Although not yet confirmed by modern science, it is also believed that this lost continent was once inhabited by an extinct race of prehistoric humans known as Lemurians. It is believed the Lemurians coexisted with the dinosaurs. They are even said to have had four arms and very tall, large, adrogynous bodies.
The legend of Lemuria and its inhabitants gained increased interest in the esoteric community when Helena Blavatsky, the Russian mystic and co-founder of the Theosophical Society, published her famous book The Secret Doctine in 1888. In the second part of the book, she describes how humanity originated and evolved from seven "root races" dating back millions of years. According to Madame Blavatsky the third root race was the first to be truly human and they existed on the lost continent of Lemuria, while the fourth root race is said to have developed in Atlantis.
"Occultism rejects the idea that Nature developed man from the ape, or even from an ancestor common to both, but traces, on the contrary, some of the most anthropoid species to the Third Race man," writes Blavatsky.