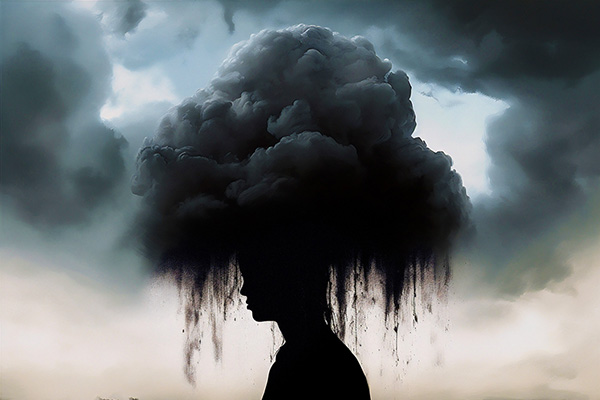 The sky was dark this morning. Overcast, miserable, wet and windy. Not the best way to start any day.
To make matters worse, after several very busy days with readings, I had one of those rare "goose egg" days. Not a single client called me all day!
Halfway through my shift, I realized that my mind was starting to brew up all kinds of negative thoughts. Idle hands are indeed the devil's workshop. Fortunately, I was able to nip it in the bud by the end of my shift. The last thing I needed in this miserable weather was to plunge myself into a pity party.
Instead, I gently coaxed myself back into a state of calm, centered inner peace and gratitude. After all, I have a lot to be thankful for in my life!
I also had to remind myself that I no longer have all my eggs in one basket. I have learned the hard way over the past few years to diversify my income, and I also have a nest egg in the bank for a rainy day.
Those of us who have been on a long and challenging journey to a better life realize that having a totally negative day is sometimes a necessary part of the process of self-improvement and greater fulfillment. If things were always easy and perfect, we would have no motivation to strive for anything better.