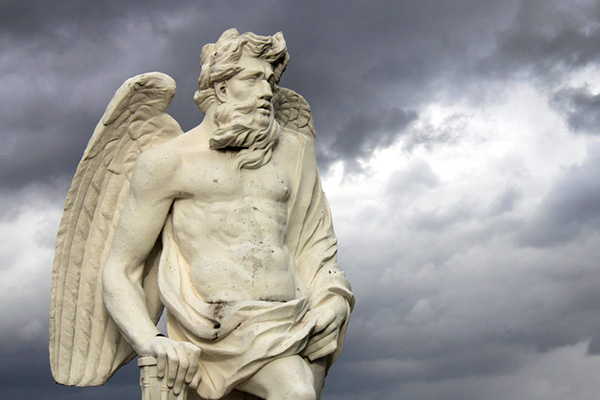 Saturn is currently in the sign of Aquarius until March 7th, 2023. To honor this placement, let us consider what's important for the collective and the world. We are in challenging times. A time weighed down by the Nodes of Fate, signalling that important decisions are to be made for humanity as a whole.
And we are all being asked to step-up and take responsibility (Saturn), to plan for the future (Saturn in Aquarius), and firm up our foundations with dogged determination (Saturn in Aquarius).
The time has come to fill in the gaps, and set up new rules and boundaries (Saturn), if we are to evolve on earth in a manner built on integrity (Saturn).
Weighty words indeed, but this is Saturn (Cronus) we're talking about: a fellow in Greek mythology you don't want to mess around with. A severe Titan he was the Lord of the Universe, but he feared he'd be overthrown by one of his children, in the same way he forced his own father, the sky god, Uranus, to flee Dodge.
Why would Cronus/Saturn do such a thing to his father? It was a choice he made to stand up for his family; for his mother who was grieving over the monstrous injustices done to her children who were imprisoned by their father, Uranus, in the pits of Tartarus.
Cronus was the strongest of the Titans and took up the challenge to do the right thing. When one is fearless and faces the future (Aquarius) with an eye toward humanity, instead of the selfish needs of the self (low side of Saturn), one can achieve great works that will be rewarded.