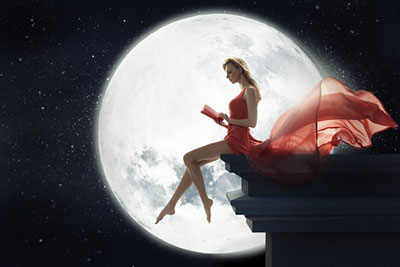 Even the most casual observer knows that the Moon continually changes shape in the sky. This is because its regular orbit of approximately 28 days puts it at different points relative to the Earth and the Sun, making it go through phases.
So why should we care about this? Well, as the nearest celestial object to Earth, the Moon has a special place in Astrology, as well as the psychic realm itself. Our planet, as well as our bodies, consist of over two-thirds water, and therefore the Moon's gravitational force affects us in different ways at different points in its orbit.
It's worth noting here that the word lunatic comes from Luna, the Latin for "Moon." But the Moon doesn't make us insane, as some ancient stories would have us believe. However, a recent study suggest the Moon phases may affect our sleep patterns, and it has also been shown that the Moon influences the behavior of various animals. Read the rest of this entry »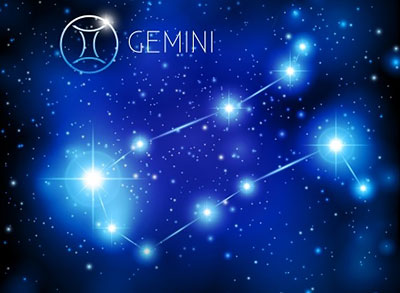 The glyph for those born under a Gemini Sun, between May 21 and June 21, is the Roman numeral for the number 2. The Twins. Like their symbol, Gemini tends to have more than one side to their personality. They may have a public persona, and an entirely different private side seen only by their closest friends and confidantes.
Many Geminis are excellent communicators and love to talk. This comes as no surprise, since their planetary ruler is Mercury, the messenger. Talk to a Gemini, and you'll be talking to someone who is witty, intelligent, and a quick thinker. Sometimes they may forget to put on a filter, so be prepared for anything that comes out. They're likely to be found in the middle of any lively conversation or party, and chances are, if you've ever met a persuasive salesman, he had Gemini somewhere in his natal chart. Read the rest of this entry »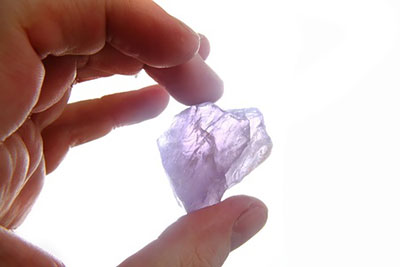 Are you interested in using crystals and gemstones in your magical workings? There are hundreds of stones to choose from, but which ones you choose will ultimately depend on your intent. Always select crystals and gemstones for use based upon their  attributes, and you won't go wrong.
I love to use amethyst. It is my birthstone and is also the 6th anniversary stone. Amethyst is a form of quartz crystal, and appears in a wide range of purple and violet colors. My favorite color is the deep purple variety.
Amethyst is associated with the element of water, and  it is also connected to the water signs of Pisces and Aquarius. One can use amethyst in healing rituals related to treating depression or anxiety, mood disorders, and to relieve stress. Read the rest of this entry »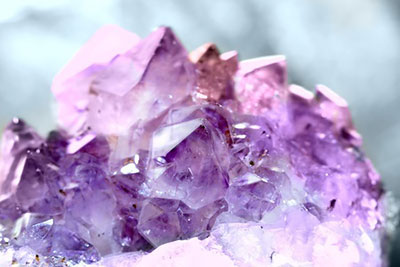 Amethyst is a very powerful stone with diverse metaphysical qualities. Amethyst has strong resonance with the Third Eye Chakra and Crown chakra. It is both powerful and protective. It can keep you safe from psychic attacks by changing negative energy into love. It may keep the wearer from all kinds of spiritual harm.
The Third Eye is located about in the middle of the forehead, above the brow. The color associated with this chakra is indigo, symbolizing the search for, and accomplishment of spiritual purpose. This chakra controls the pituitary gland. It protects our face, left eye, ears, nose, sinuses, and lower brain. It has everything to do with our intuition and our inner knowing, our higher self. It is the emotional and spiritual love center. Read the rest of this entry »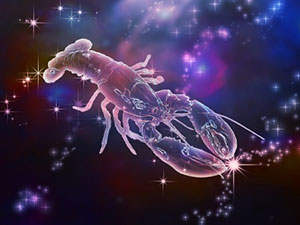 Born between June 22 and July 23, Cancer tends to be loving, responsive, empathetic, kind, hardworking, and charming. They can also be psychic, as well as humorous, inviting, and helpful.
Cancer can also be manipulative, defensive, anxious, and insecure. They can be severe, oppositional, sensitive to real and imagined hurts, biased and dishonest.
THE UPSIDE
Cancers are a paradox. They are a water sign and this makes them emotionally open, sensitive, and intensely self-reflective.  They are also a cardinal sign, which makes them enterprising and ambitious, while having a strong external focus. Is it any wonder they have mood swings? Cancer's emotional sensitivity is one of their more positive characteristics. Read the rest of this entry »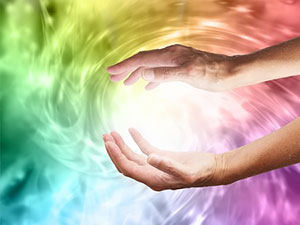 An occupational hazard of doing psychic readings is absorbing a querent's energy, and the energy of others involved in the reading. There is a fine line between sensing the energies and taking them on. The transfer is very subtle, and I often don't notice it for a while, until a build-up occurs and I feel congested, or worst-case… blocked.
This is very much like what one experiences in social interactions with family, friends and co-workers, when you take on the mood of the day. You can recognize your absorption of others' energies when you start feeling confused about what's really going on.
In recent months I've been very diligent about employing psychic protection techniques while I work, including a protective bubble and calling on my Guides for protection. As an empath, I feel the energies of others, and often have visceral reactions in different parts of my body. Read the rest of this entry »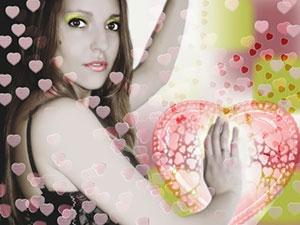 When you have felt it all; analyzed your psychology; have worked on yourself and your desires; experienced another person's feelings and desires; have decided if they are good enough to integrate into your well-being – as a master Empath, what does one do next?
I have been through it all. I believe we all have. Yet, now we can ascribe a part of our feeling, a part of our moods, a part of our motivations as not just our own, but that of a fellow being. We can move past the wonder and experience nothing. After much of the discovery, a sense of power, a loss of control by submitting to someone else's whims – and once the realization has come that indeed you are a good Telepath, the next concern is what to do with this ability and to decide if it is useful and to become a better person. Read the rest of this entry »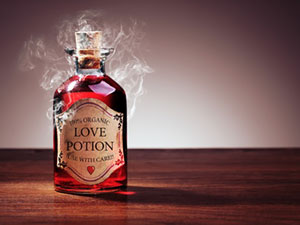 Spirituality and metaphysics has become an industry. Like the "diet" or weight loss industry. How many of those "just take this pill, no exercise and no dieting needed, and you will quickly lose weight" products have you tried? And how many of them actually worked? Yet, those product companies make millions while qualified personal trainers and nutritionists, who can get you in shape, struggle to make a decent living.
Eating healthy, getting educated, staying fit, even learning to make better decisions in life are all long term lifestyle choices, not workshop one-timers. A better lifestyle naturally produces more opportunities to be happy, to have joy. Eating well, eliminating toxins, and exercising can relieve a majority mood disorders. When did we become a society of no effort, and all gain? Read the rest of this entry »