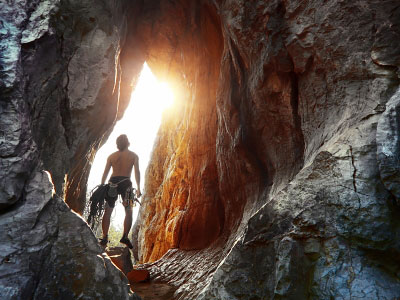 He tells you that he loves you, always wants to be with you, and can't seem to get enough of you. He calls and texts you all the time, and you're feeling this is it… the perfect relationship! You love the way he makes you feel. He must be 'the one.' Then all of a sudden he's gone…
He is not contacting you anymore. No calls, no texts, no dates, no nothing. What happened? Where did he go? Well he went into his 'cave.' That is where men go when they realize they have moved to fast, or when they feel that they are getting too attached.
Men retreat into their cave to take a break and think about what comes next. They will stay in there until they find solutions. The timing always varies for each individual guy. Read the rest of this entry »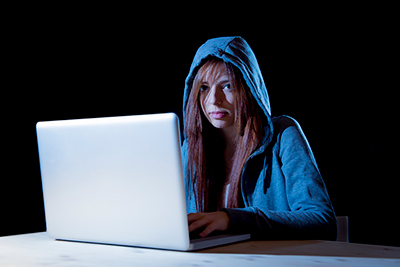 So, you have that empath pal. Your 'BFF.' You know, the perfect girlfriend, the person who understands you through and through? Well, think again! That cute acquaintance, co-worker or online friend, may seep into your life and soon control everything – the material you write, the art you produce, the life you live, the people you see, the work you do, the people you date, the people you talk to. And I am talking people you never chose to meet.
A good number of aggressive stalkers are female, in my opinion. I have found that female stalkers are almost as prevalent in number as men. There is however much more awareness and activism when it comes to violence against women when committed by men. I also agree that more can be done to mitigate violence against women, but nothing has been done against perpetrators of violence by women against women. Why is that? Read the rest of this entry »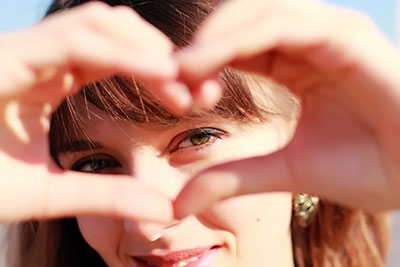 Do you wonder if you are an empath? Many people are empathic and are not aware that they are. An empath is someone with the strong ability to feel the thoughts, emotions, feelings and energy of others. It is a person with the ability to sense, connect and understand on a soulful level with the spirit of another individual on Earth. Below are some of the traits you may have if you are an empath.
You may have a hard time separating between your own feelings and the feelings of others, at times. This is because empaths absorb other people's emotions and energy subconsciously. Because most untrained empaths do not realize when they do this, it is often very difficult for them to distinguish between their own feelings and the feelings of others, causing them to feel sad at times where there is no apparent reason for it. Read the rest of this entry »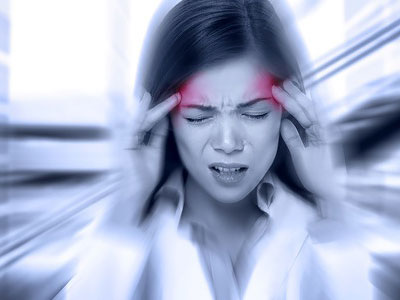 Almost all of us are under stress of some kind, whether it's from work, family life, financial situations, or countless other sources. But how do when we know when it all gets to be too much?
Sadly, we tend to overlook the very real, physical signs our bodies give us, to let us know that the stress is all too much. If you're experiencing one or more of these symptoms, it might be time to take a look at how to reduce stress levels and get your total health on track.
Pain in our bodies is probably the most obvious sign something is wrong, yet it tends to get ignored until it's almost too late. Aches and pains, stomach issues, muscle tension, and heart palpitations are among the most common. Also, when we're under stress, our sleep may suffer. Sleep is crucial to a person's well-being, and if we're not getting enough sleep (or too much) the entire body suffers as a result. Read the rest of this entry »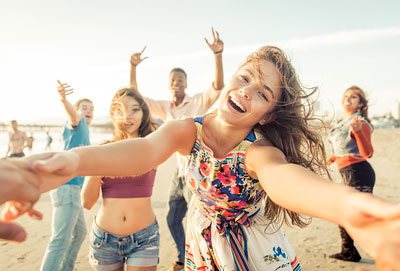 Do you feel unfulfilled? Stuck in a rut? Try to live, laugh and love a little more… for these are the three L's of fulfillment.
Live
Firstly, to attain lasting fulfillment it is necessary to actually live your life. This is especially important for anyone who feels stuck in their life or circumstances. I sometimes come across clients that are so bound by their routines that they are unwilling to see a different way.
To have a fulfilling life we must be willing to engage with life in a dynamic way. Take a proactive approach and shedding some of your routines. There are often very simple ways to engage in shifting stagnant routines. It can be as simple as taking the long way to or from work and appreciating the scenery of the new way. Read the rest of this entry »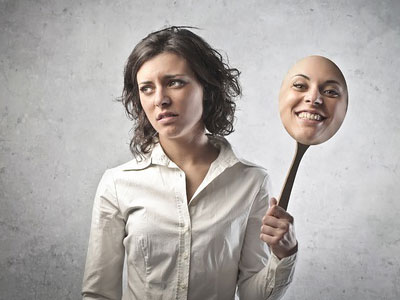 There is natural balance between pain and pleasure. Yes, we need to be hopeful, choose happy, and be positive. But what if you are sad, or depressed?
The students that committed suicide at the colleges where I taught were always the brightest stars, known for being happy, and helpful to others. People were always shocked when they chose suicide.
America worships 'happy' and 'positive attitude.' What is our aversion to the so-called 'negative'? Why are we rejected for being a 'downer'?
If a person is truly happy and content from the inside out, someone else's upset mood, depression or anxiety will not affect you! People react badly to 'negativity' because it stirs up their own unresolved issues. It makes them feel their unresolved issues. Read the rest of this entry »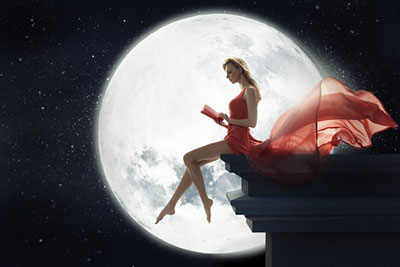 Even the most casual observer knows that the Moon continually changes shape in the sky. This is because its regular orbit of approximately 28 days puts it at different points relative to the Earth and the Sun, making it go through phases.
So why should we care about this? Well, as the nearest celestial object to Earth, the Moon has a special place in Astrology, as well as the psychic realm itself. Our planet, as well as our bodies, consist of over two-thirds water, and therefore the Moon's gravitational force affects us in different ways at different points in its orbit.
It's worth noting here that the word lunatic comes from Luna, the Latin for "Moon." But the Moon doesn't make us insane, as some ancient stories would have us believe. However, a recent study suggest the Moon phases may affect our sleep patterns, and it has also been shown that the Moon influences the behavior of various animals. Read the rest of this entry »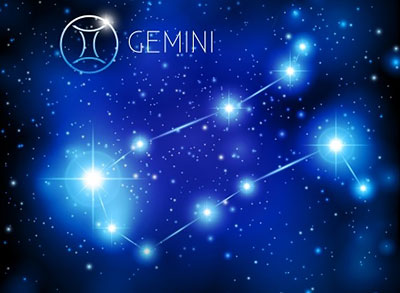 The glyph for those born under a Gemini Sun, between May 21 and June 21, is the Roman numeral for the number 2. The Twins. Like their symbol, Gemini tends to have more than one side to their personality. They may have a public persona, and an entirely different private side seen only by their closest friends and confidantes.
Many Geminis are excellent communicators and love to talk. This comes as no surprise, since their planetary ruler is Mercury, the messenger. Talk to a Gemini, and you'll be talking to someone who is witty, intelligent, and a quick thinker. Sometimes they may forget to put on a filter, so be prepared for anything that comes out. They're likely to be found in the middle of any lively conversation or party, and chances are, if you've ever met a persuasive salesman, he had Gemini somewhere in his natal chart. Read the rest of this entry »