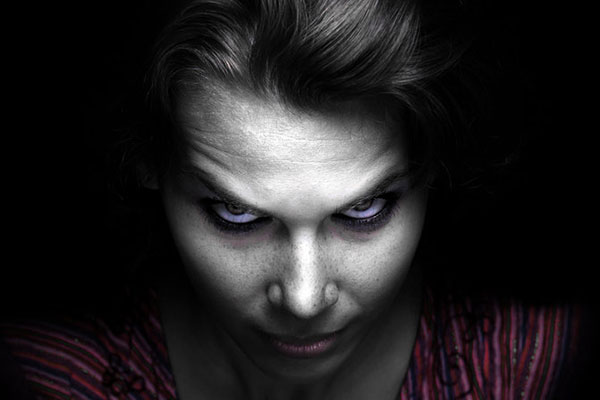 Have you ever known someone whose energy is so extremely dark and evil, because they are so deeply wounded that there is no way anyone can bring them joy, love or light? No matter how much kindness you show them, it is always met with the opposite?
When I pulled up to a condo complex recently, where I had been asked to clear the presence of negative energy, I had a strange sense that the troublesome 'spirit entity' I was supposed to deal with was in fact still very much alive. Yes, I clearly sensed it.
Normally, there are clear signs that an earthbound spirit is present and active at a location because they typically make their presence known. At times I have even found them waiting for me right outside or in the entrance, guarding and claiming their domain. But this time there was no sign of a ghost, or spirit, or anything of the sort upon my arrival.
Intrigued and puzzled, I parked my car and walked into the building. The first thing I heard was loud yelling coming from a short woman down the hallway, who then hobbled back to her condo and slammed the door. I wondered who she was yelling at and why?
Another women came down the stairs talking on her phone. I asked her of she knew why the woman was so upset and she said, "Oh, she is 'upset' with me. She is always yelling and causing a fuss. She likes to harass whomever she is currently targeting around here, and right now that person is me."
I then explained to her that I was called in to pinpoint the source of the negative energy in the building and do a cleansing, and that I suspect I have already found it.
"Thank goodness," she exhaled, "I just needed that confirmed!"