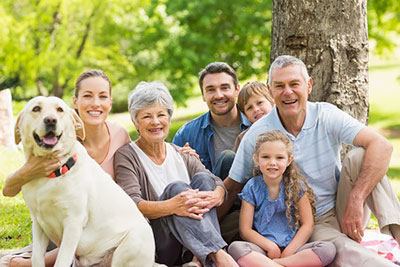 Many of us attach personal meaning to songs. Perhaps it is a song played at your wedding, or a family member's favorite tune, or something meaningful from your childhood years.
Psychics often have songs come to mind during readings, or we find they are playing on the car radio after we were just thinking of that special family member or friend. We then take that as a sign that they are watching over us and that they had just stepped in from the Spirit side of life to make their presence know. These songs can be the triggers for memories that we once treasured, or continue to treasure, or to remind you how precious and loved you are. Read the rest of this entry »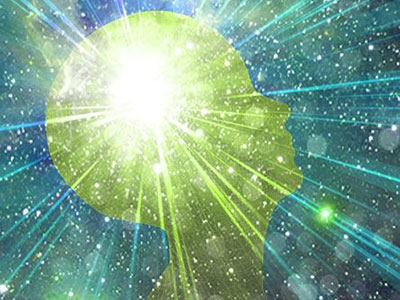 Meditation is vital in developing your psychic abilities, as it develops your ability to switch your brainwave states while remaining fully conscious. Frequent meditation specifically helps you achieve and sustain an alpha brainwave state where psychic information comes easier than in the normal waking state of beta.
The theta brainwave state is where most of us fall asleep, but some experienced meditators can achieve this state and still remain aware. This is the state that a lot of mediums are in when they communicate with the dead. I saw an episode of The Dr. Oz Show where he had Teresa Caputo, the "Long Island Medium" hooked up to a machine that measured brain waves (messing up her hair in the name of science) as she read for the audience. She was in a theta brain wave state while she got the messages.
I don't bill myself as a medium, but I have had some remarkably clear messages from spirit as I was beginning to fall asleep, in that in-between sleep and awake state. Lately, I have been working on extending that state of mind as I wake up, to stay in that theta state as long as I can and see what information I can receive. Read the rest of this entry »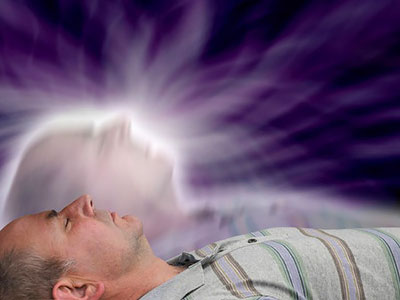 For many years the phenomenon of out-of-body experiences (OBE) has intrigued doctors, scientists, scholars, theorists and spiritualists.
Most often OBEs are associated with illness or traumatic incidents, but in 2007 British and Swiss researchers published studies describing how it may be possible to produce OBEs in healthy people.
Some experts believe that the subconscious takes us out of our body at night. It is believed that with practice you can use this to your advantage and train your subconscious to actually 'wake you up' after it has left your body. There are many methods to use to impress this idea on your subconscious, including listening to subliminal OBE suggestion tapes, affirmations, visualizations, reading books, and listening to music that has OBE-suggestive words. Read the rest of this entry »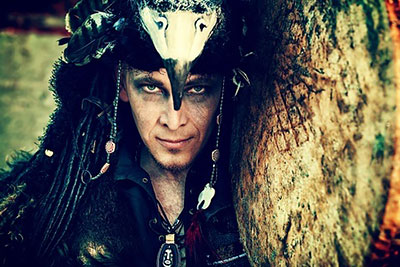 In recent years there has been an avid interest in shamanism. A myriad of books, seminars and extensive training programs around the world reveal a keen exploration of indigenous cultures and their connection with Nature, their healing techniques (such as soul retrieval) and the role of power animals or totems.
Shamanism, in its classical sense, comes from the regions of Siberia and Central Asia and the term 'shaman' originates from the Tungusic word saman (masculine) or samana (feminine). The term shaman has been interchanged with 'medicine man', 'sorcerer', and 'magician' – but a shaman is so much more. The shaman is traditionally a central figure in the community: mystic, poet, healer, communicator with the unseen realm and psychopomp (leader of souls). Read the rest of this entry »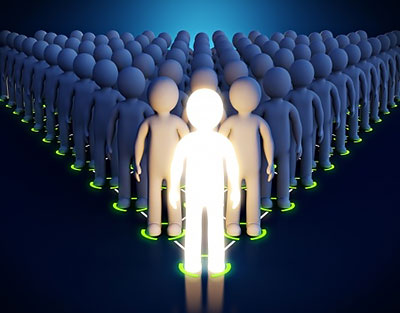 A new concept that seems to be going around a lot lately in the spiritual community is "to be your authentic self." But what does this really mean? How do you know what your authentic self is? Heck, you may say "I'm still trying to find out what my life purpose is, never mind who I truly am!"
Well, as a result of our education, our upbringing, our family dynamics, our job, and such, when we are asked the question "who are you," we resort to answers such as: a mom, a dad, engineer, doctor, janitor. We tend to express our identity by what work we do, what credentials we have, and what society or our community has told us to be. We are bombarded by social, political, environmental and family expectations that can overwhelm us in modern life. Read the rest of this entry »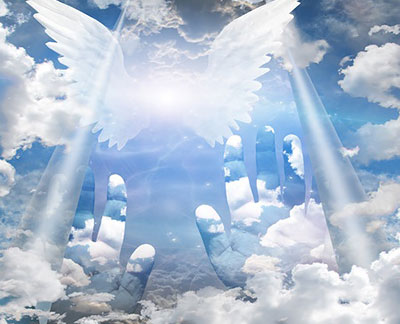 This morning we all gathered for singing to cleanse the soul, and prayers to heal the heart for the Sunday Church Service, held in the main hall and led by Diego. It was very uplifting and transformational for all, as song unites the soul and brings you back to oneness. So beautiful.
The afternoon was spent relaxing by the pool. We could do this because the sky was overcast, since those who had spiritual intervention are not suppose to be in direct sunlight. We were at a local cafe enjoying deliciously sinful chocolate coconut cake and white chocolate macadamia nut cake. Some ladies went for an invigorating swim, while others just enjoyed getting to know each other more in this beautiful Brazilian setting.
Later that evening some of us went to the Casa for the nightly Rosary held at 7:00 pm sharp, while others caught up on the home front with Skype calls to their family and friends. Most of the other guests at our Pousada had checked out earlier that day, leaving the entire place virtually to ourselves – quite a treat! Read the rest of this entry »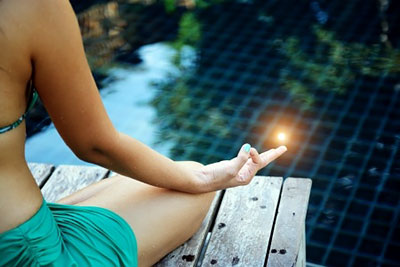 What is meditation and why is it so important to your well-being?
Meditation is a practice in which our minds and bodies can reach a relaxed state. Through this relaxed state our subconscious mind can open up to receive messages from the super consciousness. These messages can bring healing to our mind and body and can become a way to alleviate anxiety.
Learning to meditate is the first step in any spiritual practice. In order for you to be centered and able to receive healing or psychic messages, the mind must be cleared of mundane clutter. This includes negative thoughts, fears and judgments. Read the rest of this entry »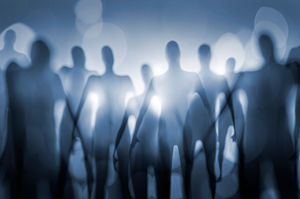 Lately, in my conversations with clients, there seems to be much more interest in spirit guides. Usually, the questions are about how many we have, whether we have more than one, and most significantly, who they are?
Many people seem to be of the opinion they have only one guide. In my experience it is much to the contrary. People seem to have many spirit guides. They may have one or two that are higher spiritual energies, who act as a type of 'supervisor' over the other guides, who are not quite as elevated.
For instance, a person may have an archangel or other religious avatar that functions as their main guide. Then there are many other guides that are experts in various things, whom assist according to their expertise. Read the rest of this entry »