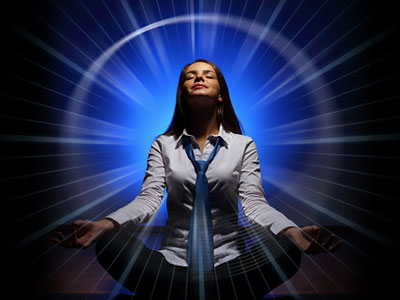 It is recommended to begin all spiritual activities, meditations, intuitive development exercises, as well as energy or healing work, with a basic psychic protection routine. A well-designed grounding, centering and shielding meditation or visualization exercise will create a solid safeguard and meditative energy foundation for any kind of spiritual practice session.
Centering is the process of anchoring and centralizing your inner, non-physical being within your physical body, while grounding (or earthing) refers to strengthening or reaffirming your connection with physical reality, the secular world and planet Earth.
Centering and grounding is therefore aimed at stabilizing yourself energetically, by firmly setting a mindful, harmonious balance between your body and soul, between the spiritual and the secular, between the physical and the metaphysical. Being grounded and centered is to feel safe and securely anchored in the physical world, while opening up to increased energy flow, and metaphysical or spiritual input. Read the rest of this entry »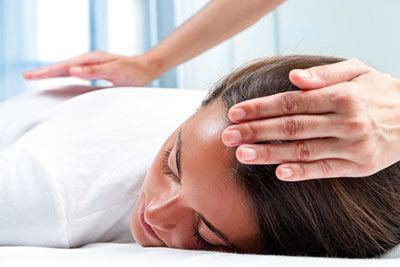 So much has transpired since the Summer eclipse season, which brought upon us lots of change and dramatic events.
Many people experienced traumatic situations, or began to question their purpose, which triggered a storm of emotions for some. While some are handling these changes well, it is overwhelming for others, because the energies are currently much more intense, and somewhat imbalanced.
With Jupiter now in Scorpio, for the next year, a lot of stuff will come to the surface on a personal and political level, which may be a little painful, but necessary to help create positive change. Read the rest of this entry »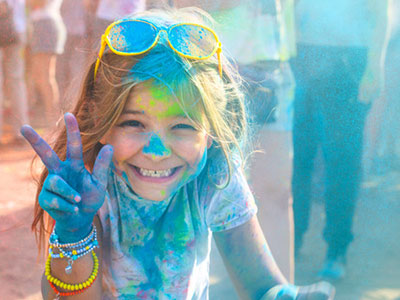 Whether or not you have children, we must all support the new generation, the rainbow children, the indigo and crystal children. They have come to assist in this planet's ascension and healing. They are most revered and honored for their work here on this planet.
All adults are asked to step up and take part in helping them to discover and embrace all of the gifts that they have come here to bring. Each and every one of you has a role in the lives of the children here on this planet. This role is to be taken quite seriously. Whether you are a neighbor or a friend, do not diminish your ability to partake in their experiences. You are all very much needed to come together assisting in their unfolding. Read the rest of this entry »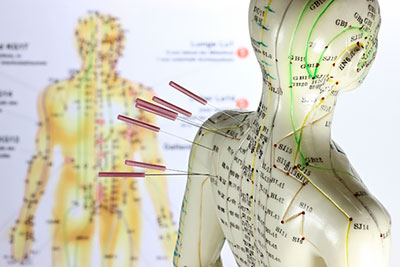 After years of talking to people, I have to concede that the only fashion in which I can manage conflicting, left-over energies can be lengthy, but for the common review, lets summarize this for ease of use.
Since the brain itself has no real attachment to objects, it does not need anything to interface with to replace or re-use energies. Thus, for me, smudging, crystals, talismans or any other type of symbolic objects do not work, as it does not make sense to me.
To anyone who does have an attachment to an object, I would say, you could get as much protection from your teddy bear as you would an amethyst, though I imagine it would simply not look as spiritually intense or genuine. This is being expressed with a facetious objective, but in truth, should save you a little money as well. Read the rest of this entry »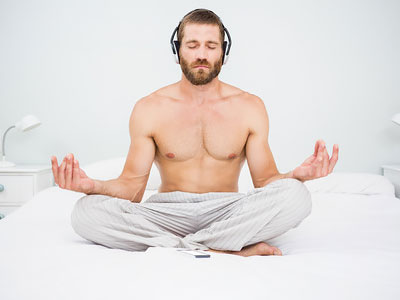 "Music hath charms to soothe the savage breast, to soften rocks, or bend a knotted oak," wrote William Congreve in his classic poem, The Mourning Bride. He seems to have understood that music can soothe anyone who might be be stressed out, overwhelmed, anxious or depressed.
Studies indicate that music and sound heal us in a multitude of way, perhaps even at the cellular level. Long-term patients, nursing home residents, and chronically depressed people have been found to experience healing through sound.
Ancient cultures from Egypt to Japan to Australia used the secrets of healing sound. What these long-ago people instinctively knew, we now attribute to the effect of certain wavelengths upon our brains to calm, relax, and heal. As with acupuncture, these sounds may be able to reset our internal balances and remove negative energies. Read the rest of this entry »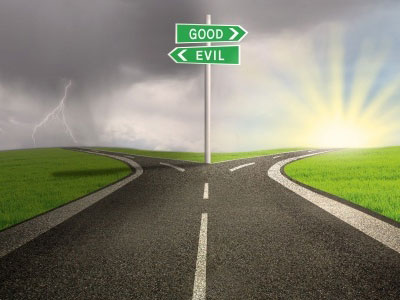 I wanted to set an intention for my evening meditation. I wanted to connect with my higher consciousness, and maybe even connect with my grandfather. I wanted to ask questions about death and what happens to our souls and consciousness. What do we perceive after we die?
After my meditation I took down some notes on things I wanted to share that I felt was important information. Before going to sleep I also set the intention to visit with my spirit guides to retrieve and receive any other information that could help shed some light on our life after death.
This is what I came up with. Read the rest of this entry »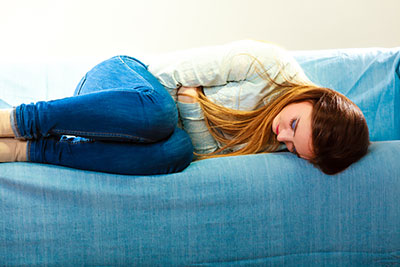 Does he miss me? I hear this all the time. In my psychic work advising on love and relationships, it breaks my heart, because I know what it feels like to 'not be missed'. "I wish he would miss," me is a heart-breaking statement if ever I heard one. My heart goes out to anyone who has ever wanted to be missed.
It's sweet when someone is in love with a righteous lover who has been a good person, with few flaws and much to recommend them. Yet, sometimes that lover leaves, or a relationship explodes. But how do you keep from letting the hurt or feelings of loss drive you crazy?
First of all, it's not healthy to let anything drive you crazy. It should go without saying that going crazy isn't on your bucket list, right? Read the rest of this entry »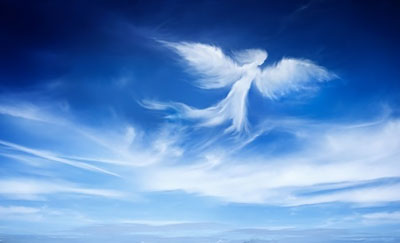 Ever felt a reassuring hand on your shoulder, heard your name whispered, or experienced a deep sense of love and warmth, only to turn around and see no one? That's unmistakably the sign that an angel is nearby. Our protective angels let us know they are there… if we take the time to look.
Our angelic guardians, who see all the things we do not, want us to notice the beauty around us! Take a moment away from work, put away the electronic devices, and really observe…there is so much you probably never saw before.
One of the first and most obvious places to look is the skies. Clouds, to be specific. Finding shapes like wings, hearts, or halos in the otherwise random cloud formations is a sure sign of angelic presence. Animal shapes might appear too – some angels walk on four legs! Read the rest of this entry »