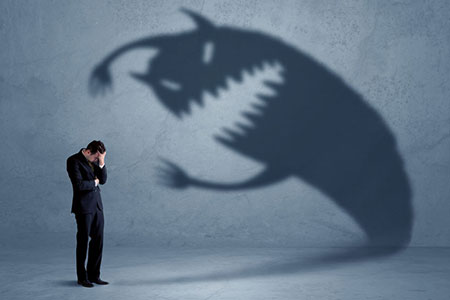 Negative energies and dark entities are sometimes misunderstood and misused concepts in spirituality. The term 'negative energy' is typically thought of as an 'evil force' that is intending harm to you, or something sinister that lies hidden in your home. But this is often not the case. I have a somewhat different view of this.
I believe much of the modern day fear and superstition around 'dark entities' may be due to the misunderstanding of old texts scribed in a style that may be too cryptic for today's language and worldview. There are many instances in both Christian and Buddhist religious literature, for example, in which 'demons' are mentioned, but in my opinion they are referring to these phenomena in a poetic manner, as a metaphor.
One clear example of this is the so-called 'Noonday Demon,' or 'Midday Devil' found in Psalm 90:6 of the Hebrew Bible. It is a demonic figure believed to be active around noon every day to make people restless, distracted and excitable, causing its victims to neglect their work or duties. Well, we all know that sluggish feeling we tend to get after a lunch hour. The digestive process takes quite a bit of our energy, and spikes in our insulin levels, as well as neurotransmitters like serotonin and melatonin, doesn´t help to keep our focus on a specific task.
The solution proposed in traditional texts for this 'demonic activity' does not, however, involve exorcisms with Holy Water or other radical metaphysical interventions. Instead what is recommend is mere tenacity and patience. It is evidently more of a normal, physical challenge that one has to overcome, instead of it being a 'psychic attack by the devil.'