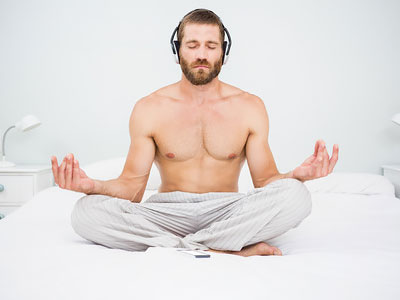 "Music hath charms to soothe the savage breast, to soften rocks, or bend a knotted oak," wrote William Congreve in his classic poem, The Mourning Bride. He seems to have understood that music can soothe anyone who might be be stressed out, overwhelmed, anxious or depressed.
Studies indicate that music and sound heal us in a multitude of way, perhaps even at the cellular level. Long-term patients, nursing home residents, and chronically depressed people have been found to experience healing through sound.
Ancient cultures from Egypt to Japan to Australia used the secrets of healing sound. What these long-ago people instinctively knew, we now attribute to the effect of certain wavelengths upon our brains to calm, relax, and heal. As with acupuncture, these sounds may be able to reset our internal balances and remove negative energies. Read the rest of this entry »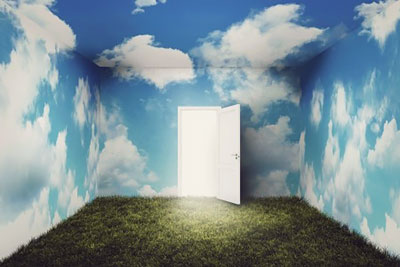 Sometimes our homes or offices can hold energy that is not of the highest vibration and I am sometimes asked to perform a house blessing, or house clearing.
Lower energy vibrations can become imprinted our house, business or around friends or family, which may inspire negativity and other disturbances. These residual energies can become the source of a variety of problems and issues in a family home, and it is often the cause of tension, drama and conflict in relationships.
Unwelcome negative energy imprints can come from people who have visited, a divorce, or a fight with a friend or relative. Sometimes the owner of the home is just hosting a special celebration or family event, and they want to start with fresh, sacred energy for the event. Read the rest of this entry »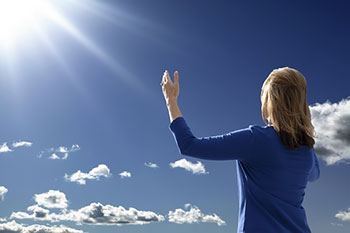 Our bodies contain endless potential for energy: physical, mental, electrical, psychic. Much like the sun itself, we are constantly providing energy. Yet, many of us feel drained and exhausted? If we learn to tap into our natural channels, this doesn't have to be so.
Like the power of our brains, we may only be using a small fraction of our personal energies. The best way to get started is a program of meditation or prayer to discover where our strongest energies lie. These are to be found in our psychic centers, or chakras. As you begin your journey, you'll notice stronger feelings in one or more of your seven spiritual centers: crown, eyes, throat, heart, chest, spleen, and root. It may be a slightly prickly sensation, like static electricity, or a growing warmth, or a feeling, or a pleasant coolness. Read the rest of this entry »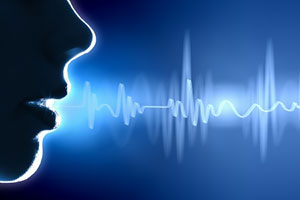 I read once that it takes considerable energy for spirit to connect with us by means of sound. Right in the middle of a session at one of my last psychic circle gatherings, before I moved to another continent last year, the four of us heard a loud male voice outside the room.
Nobody else was home, but the girls immediately thought it was my husband, even though we hadn't heard the obvious signs of an electric gate opening, nor his truck driving in. My interpretation was that the voice said: "Hello girls". I immediately thought of my father who, since his passing in 2005 has been a regular visitor to our monthly psychic circle. Read the rest of this entry »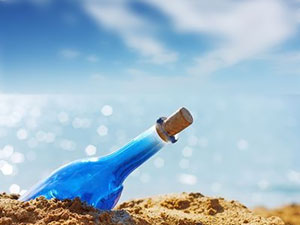 When someone close to us passes on they often give us signs to let us know that they are still around. Our loved ones are very eager to let us know that everything is fine with them when they cross over.
Those who have passed on still know what goes on in our daily lives and they still love us. They want us to know that. Not all of us can always sense them around us, that doesn't mean they will not give us a sign.
These signs from the other side come in different ways, shapes and forms:
Animals & Insects
Loved ones often come to us in the form of an animal or other creature, from a butterflies and puppies to birds and wild animals. These animals might show up from nowhere, cross our path, call to us from outside, fly into a room, or even land on us! The Monarch butterfly is a well-known symbol of loved ones visiting us from the spiritual realm. Read the rest of this entry »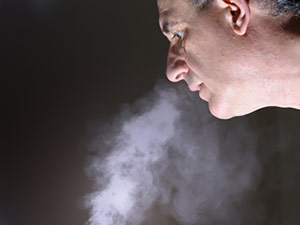 All psychics do not work in the same way when they do readings. I often receive validations for my connection with a client using four focus points.
The first is smells I receive through clairolfaction. The smell can be anything I pick up, from flowers or tobacco, to perfume, and even food. When I pick up such a smell, I know it is a way for my spirit guide to let me know that she is communicating to me from the client's spirit guide. The smell is always somehow relevant to the particular client.
Many times, when I do a love reading for a female client, I pick up on a male scent. Regardless if it is aftershave or shower gel, it is a way for communication from my spirit guide to my client. They might ask, "well, I have not heard from him for a while" or "when will he come back into my life" or "why is he acting this way?"  Now, if the smell is becoming stronger to me it's going to happen sooner and if it fades way there might delays. Read the rest of this entry »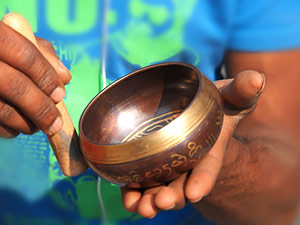 Words have meaning. Thoughts have meaning. Everything we think and say has a vibration that manifests itself into sound, light energy and memory. This sound vibration changes the chemistry of the brain.
A positive sound and vibration changes the brain to a calm, compassionate,  highly intuitive state. Think of a baby laughing and how it brings joy to everyone who hears it.
A negative sound and vibration abruptly shocks and damages the nervous system. Think of someone scratching the chalk board or yelling racist epithets, and how both make you nervous and angry.
We can actually improve our health with positive vibrations in the form of mantras. A mantra is a set of words, with a positive meaning that also has a positive vibration. When repeated over and over, this vibration permeates every cell of the body, igniting, healing and repairing these cells. It moves through every muscle, bone and organ. Read the rest of this entry »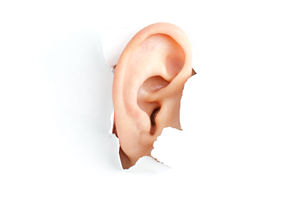 Clairaudience is generally defined as the ability to hear or perceive sound that is outside the normal range of hearing. It is considered to be a form of channeling by some, and is often described as a pathway for us to receive spiritual messages in thought form, also known as the "little inner voice".
According to Ananta Yoga Web clairaudience is the "hearing of distant sounds in the astral plane by means of the astral ear. The process is similar to clairvoyance. The astral sound-vibrations are caught hold of by the astral sense of hearing. A clairvoyant need not necessarily be a clairaudient. These are two distinct powers. "
For me, the messages that come by way of clairaudience from spirit and the guides do not come in the form of literal words. The messages I get that I 'listen to' during readings, and in my personal life, are more along the line of interpreting sensations.
Think of it this way: when you feel thirsty your body does not say to you 'you are thirsty' in words… but you a feel thirsty sensation. You interpret this sensation in your thoughts, and from mental pictures, and then get a drink of some kind of liquid to quench your thirst. Read the rest of this entry »