receiving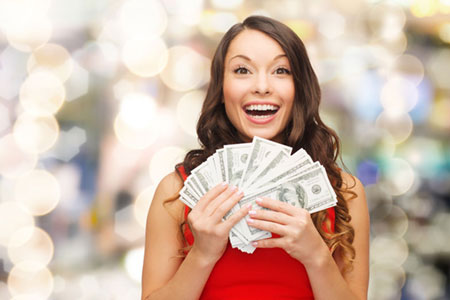 In today's economic climate many hard-working people are constantly worrying about making ends meet. Sadly, this can lead to a sense of desperation, and when we are in such a place it becomes even more challenging to attract prosperity and abundance. Indeed, financial distress can result in a spiraling negative mindset, which in turn creates further negative energy, resistance and blockages.
Fortunately, there are certain things we can do, on both a practical and spiritual level, to alleviate financial stress. In turn, this raises our energy vibration to a more positive frequency, where we can begin to attract a much healthier bank balance!
Get Practical
The first step is to get practical. We live in a practical world and therefore we need to take a pragmatic approach when and where necessary. Spirit can only begin to assist and support us once we take some action and accept personal responsibility.
Unless you are in a practical, active mindset, any spiritual or metaphysical attempts at working with the Law of Attraction to change your financial situation would be a complete waste of time. Hence the practical advice first!
Ask yourself, for example, whether you can save any money by reconsidering your monthly expenses and revising your spending habits. look at ways and means of cutting any unnecessary excess expenditures. Consider selling items that you no longer need, to generate some immediate funds.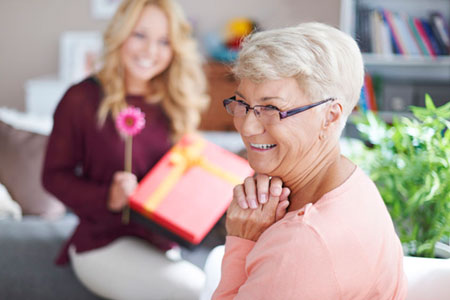 Are you good a receiving? When you are given a compliment, how do you usually react? For many of us the typical reaction to a compliment is to offer it right back, or to immediately discount it. "Oh no, this old thing…" Seem familiar? Even if we manage to say thank you, words of denial or discounting often follow.
The same applies to being open to receiving help. Asking for, and accepting help from others, is often difficult for people. Especially women struggle with this, because many of us believe we are expected to do it all ourselves, and to also do it well!
Giving and receiving are two sides of the same coin. Yes, it is basically the same thing. You can't have one without the other.  It obviously does not feel good when you give something to someone, only to have it rejected, diminished or discounted. There is no reciprocal flow of energy when one is giving, but no one is receiving. Receiving is necessary for all of us!
Receiving is an art and it requires being conscious, sensitive and self-aware. First we must pay attention to our dysfunctional patterns of receiving (and not receiving), and then we must consciously work on becoming a more active and aware receiver.
This can be achieved in three simple steps. First, make an effort to listen, hear and acknowledge the gifts, compliments or help being offered. Second, taking it in fully, embrace it with your being and heart center. Finally, allow yourself to move into the state of gratitude for what has been given.