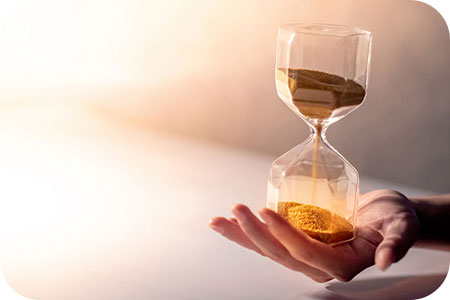 One of the spiritual messages I receive quite often is that everything comes in Divine timing and more patience is required. It is difficult for many of my clients to digest this, as there is typically no specific date provided with this kind of message.
Sometimes Divine timing is due to our guides and angels feeling that we are not ready yet. Other time there may be blockage that has to be removed, or another reason why things are being held up. When it is in regards to a relationship with another person, it may not be that person's time to be in your life. While you may be ready, something may have to happen to free them up.
As difficult as it seems, if you wait patiently and do not allow yourself to become frustrated, things eventually will shift.  Things will start to happen at a quicker rate. If you carry negativity, frustration, anger, baggage of the past, it creates additional resistance and nothing can move forward. Often we are creating the walls and barriers that prevent the good from coming in ourselves!