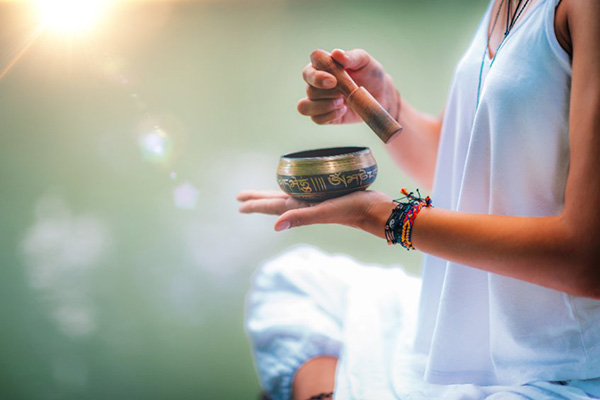 Thoughts have metaphysical power. Words, speech, singing and sound also have power. Everything we say, sing and chant has vibrational sound frequencies that changes the chemistry of our brain and the physiology of our body.
A positive sound vibration changes the brain to a calm, compassionate, highly intuitive state. Think of a baby laughing and how it brings joy to everyone who hears it.
A negative sound vibration abruptly shocks and damages the nervous system. Think of someone scratching the chalk board or yelling racist epithets, and how both make you nervous and angry.
We can actually improve our health with positive vibrations in the form of mantras. A mantra is a set of words, with a positive meaning that also has a positive vibration. When repeated over and over, this vibration permeates every cell of the body, igniting, healing and repairing these cells. It moves through every muscle, bone and organ.
This process changes the entire energy field, aura, and expands it. Done with enough practice and an open heart and mind it can increase our light to the point where we can heal ourselves or help others to heal.
Have you ever walked into a silent room and felt that there had been a conflict between the people who have been there, before you arrived? That vibration, positive or negative, leaves an energetic residue and is absorbed by everyone entering into it, unless that person has increased their vibration to the point where they become psychically impervious to other's negative energies.