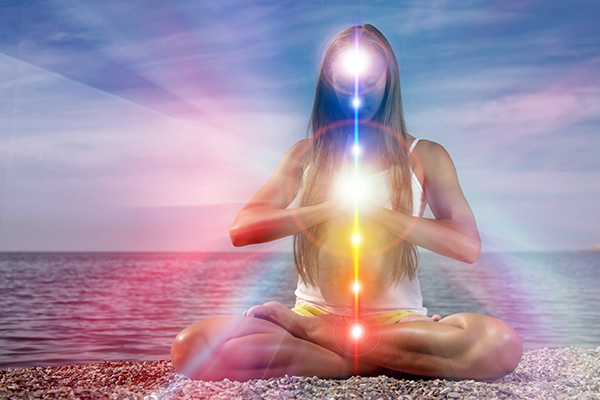 Did you know that we have two bodies? Not only do we have a physical body, but we also have a light body.
Our physical body is our visible and tangible form, made up of bones, muscles, organs and other tissues. It is our physical manifestation in this earthly realm and is subject to the laws of physics and biology.
Our light body, on the other hand, is the subtle energy system underlying to the physical body. It is the energetic bridge between our physical body and our higher, soul existence beyond the physical body. The light body is invisible to the naked eye and is subject to metaphysical or universal laws.
The concept of the 'body of light' or 'luminous body' is found in various esoteric, occult, and mystical teachings and is also known as the aura, human energy field, astral body, subtle body, spirit body, radiant body, sidereal body, or celestial body.
The main feature of the light body are the chakras, an intricate network of energy centers or vortices that play a vital role in our physical, mental, and spiritual well-being. According to some teachings there are as many as 114 to 88,000 chakras, but this is not a commonly accepted understanding in the fields of yoga and energy healing.