ayurveda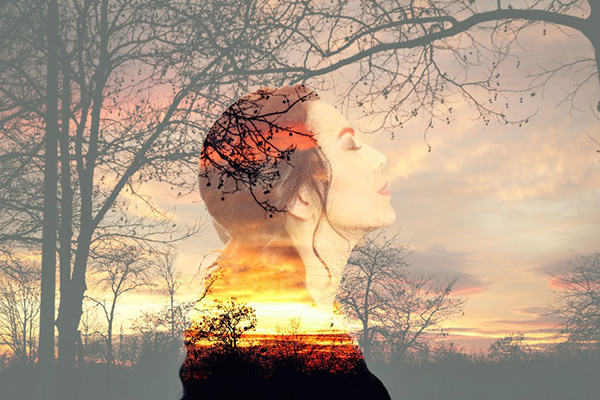 While doing a nature hike the other day, the thought occurred to me that we all come from nature, and we eventually also return to nature. This may be why we tend to feel so calm and peaceful when we are out in nature. When we smell a flower, hug a tree, or put our feet in the dirt, it reconnects us to our natural state and brings us back into balance.
It has been scientifically proven that we essentially consist of 'stardust.' Our physical body is made of elements that were formed in the stars over the course of billions of years. Our bodies have about 97 percent of the same kind of atoms as that found in the galaxy. As the rock band Kansas so aptly proclaims, "Nothing lasts forever but the earth and sky. It slips away and all your money won't another minute buy. Dust in the wind. All we are is dust in the wind."
When you look up at the stars in a clear night sky, especially if you're in a place where the air is clean and at a higher altitude, one can sometimes see the milky way. In such a moment of awe and wonder, it seems to me as if all time stands still. One's everyday worries seem miniscule and trivial in comparison to the magnificent vastness and endless beauty of the cosmos.
Our connection to nature further brings to mind the classical elements of earth, water, air, fire, and aether that is still observed in various spiritual traditions, such as Ayurveda, Wicca and Gnosticism. Our existence in this life is essentially a magical alchemy of these elements.
In today's world we tend to focus so much on how things should be, instead of how they actually are. Maybe much of our modern discontent stems from straying so far away from our natural state of being?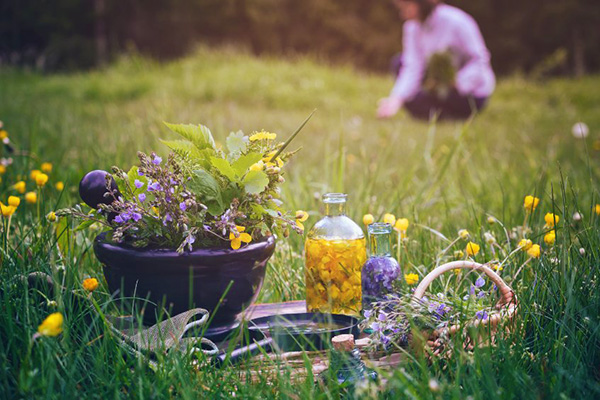 The past two years I have turned increasingly to herbs for natural healing. A good friend told me about herbs and how they help her family and I begin to do research. Soon I started taking herbs and have had excellent results.
Herbal medicine has gone from alternative to mainstream. The proper use of many common herbs (some of which can be easily grown at home) can help keep you healthy. Try herbal infusions in teas, lotions and soaps to see what works best for you.
You may not know the many uses for these common herbs and plant extracts, so I have compiled a list of those I often use in my personal life:
Ginger – known as the 'universal medicine' in Ayurvedic tradition for its many uses, including anti-nausea and motion sickness, digestive aid, and circulatory aid. It can be consumed in powder or fresh form.
Basil – has a spicy scent which can be used to revive faintness. It is also useful for an overactive thyroid, improving one's concentration, and as an antioxidant packed with Vitamins A and C.
Curry – like ginger it is a popular herb in Ayurvedic medicine. Some of its uses include pain relief, 'brain power' to help ward off Alzheimer's disease, and antioxidant. It also has been shown to improve skin tone.
Peppermint – thought to be the world's oldest herbal remedy. It is used to combat nausea and vomiting, increase mental stimulation, and boost energy levels. It can also be used as a mild analgesic.
Parsley – in addition to being a popular food garnish it helps prevent gall bladder infections and kidney stones. It's also loaded with antioxidant and deodorizing properties.