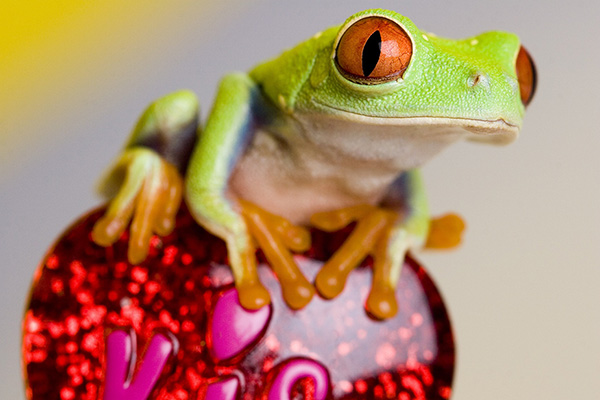 I must admit, when I initially discovered that my spirit animal is the frog, my ego took somewhat of a dive! The frog is such a small, insignificant creature that is mostly overlooked, and certainly not the most attractive of species.
In had secretly hoped my totem animal might be a majestic, powerful animal that commands attention and is admired, even adored. But here was the tiny frog, my spirit guide.
However, once I uncovered some of the spiritual symbolism of this amazing little being, I soon grew to embrace its guiding presence in my life. Frog has in fact been teaching me much about myself, my path, and my place in the world.
The magnificent little frog's most prominent attribute is its ability to adapt and transform. Frogs are all about change and new beginnings. They are also associated with purification, rebirth, and welcoming luck and abundance into your life. Frog is therefore the ideal power animal for anyone going through major changes in their life.
In my case, it was the opposite. Over the years, I had gradually developed a worldview that was somewhat stringent, restrained, and resistant to change. My inability to communicate with grace and clarity further complicated this outlook by causing me to become frustrated, and sometimes even angry and resentful.
The fact that I chose to perceive life in a self-limiting way was not apparent to me, until frog showed up. But with frog's inspiration the realization started to sink in that it was not that the world was not kind, patient and accommodating towards me, but instead that I was creating resistance and that my needs and expectations were not always clearly expressed to others.