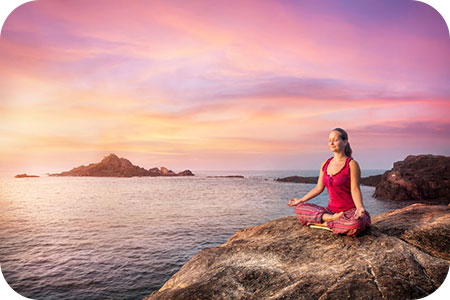 For those that are highly sensitive, including psychics, mediums, healers and empaths, awareness and self-care are critical to our overall well-being. If you are an individual that fits into this group and you are not doing daily maintenance on your emotional well-being and spiritual body, then you are leaving the gate wide open for an attack that can not only impact your emotions, but also your mental and physical health. This maintenance is achieved primarily through a daily spiritual practice.
Spiritual practice can be anything from prayer to meditation and is defined as the regular performance of actions and activities for the purpose of inducing spiritual experiences and cultivating spiritual development. Simply put, spirituality is the way you choose to find meaning, hope and inner peace in your life.
If you already adhere to a specific faith, tradition or religion, wonderful, but be certain that you are taking time each day to actively engage with your beliefs. Why is this important? Research has shown that those that engage in a regular spiritual practice live longer, and are healthier mentally and physically.