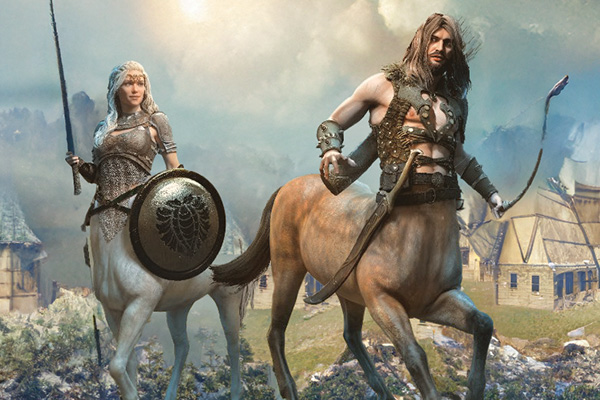 I have studied healing for many years. Since making a conscious decision to embark on my true life journey, I have experienced many powerful teachers. Much of my work has taken me into uncharted waters and I have learned to welcome diving deep.
As the world speeds up, I have slowed down over this last portion of my life, to recover from an illness that I thought might take my life. This process has brought me to waters so uncharted they seem otherworldly, and perhaps they are. Fortunately, I have fully re-entered the world I thought I might have to leave, and fully accept the entire experience as a blessing.
Over this time, I encountered Chiron, the original Wounded Healer. He is a centaur in Greek mythology who was gravely injured and had the opportunity to forever leave his battlefield for the Garden of the Gods. But he chose to stay on the battlefield instead of going to paradise, in order to assist others who were wounded.
I have known Chiron practically all my life, so having a rendezvous him at a major crossroads in my life was no surprise. What was however totally surprising, was that this time I finally fell in love with this benevolent being.
There were many times, especially this last time, when I ran from Chiron's embrace. I needed to be back in the world I had left behind, where I am primarily committed to helping others.  However, there is also a practical reality to deal with. Our modern world is not an easy place to thrive in. Many barely survive physically, mentally or emotionally.
There is also an unspoken, yet imposed maximum period of recovery from illness, much like the time allotted to grief in our culture – a brief period before we are expected to re-engage with the 'normal' world and get on with life. But both healing and grief are highly personal journeys, and how it uniquely unfolds for each person is not for others to dictate, prescribe or judge.