sigil
Published
June 17, 2020
|
By
Maggie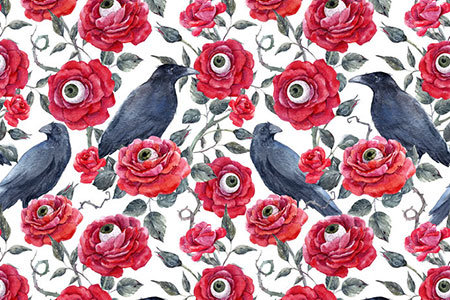 As we arrive at the mid-year this weekend, with the solstice on June 20th, we have an opportunity to consider what needs to unfold next, for the remainder of this unusual year. The solstice is the ideal time for signs, sigils and spiritual messages.
This has been a curious time for everyone on the planet. It is as if we've been trapped in an alternate reality, where we can no longer accurately sense what lies ahead. With this much upheaval and uncertainty, it's natural to experience a range of extreme emotions. We've had to adapt, and reflect, and confront our inner demons.
During these interesting times it's important to nourish what we know feels good and true in our lives. The situation also opens up the space to be curious and be willing to try new things.
We have been living with one foot in the past, and one foot in the future. The good news is, however, that there is a change in the wind. We can't successfully continue living between two worlds forever. There is a shift coming. When the winds starts to blow in a new direction, one can feel it 'in your bones.' There is anxiety, excitement, anticipation, a sense of renewal. For me, when this happens with the changing winds, I look for signs and spiritual guidance.
Recently, on the day a new wind blew for me, my first question was, "What's next?" I was drawn to step on the threshold of my door, touching the door frame. The first thing I saw and heard was a murder of crows sitting on the fence around one of the rose bushes, cawing loudly. Then I noticed a significant change in the rose buds.
The day before I was pruning the bushes, and it looked as if many of the buds were not going to open this season, as several branches seemed to be dying. Fortunately, I had some other chores and didn't finish the pruning, and left them as they were. Now, I saw a few of those buds were actually beginning to open, and new leaves were sprouting.
Posted in

Divination, Intuition, Life Design, Metaphysics, Paranormal Phenomena, Psychic Phenomena, Self-Help, Shamanism, Spirit Guides, Spirituality
|
Tagged

astral vision, augury, birds, change, divination, divine timing, etheric vision, flowers and plants, future, growth, guidance, gut feelings, hope, inner guidance, intuition, magic, nature, new world, news, omen, personal growth, precognition, predictions, premonition, prescience, presentiment, prophecies, psychic attunement, psychic awareness, psychic predict future, reality, rebirth, renewal, self-empowerment, self-realization, self-reflection, sensing, sigil, signals, signs, sixth sense, solstice, soul growth, spirit animal, spirit guides, spiritual guidance, spiritual messages, supernatural, symbolism, the shift, totem, transformation, transition, visions, visitations
|
Leave a comment