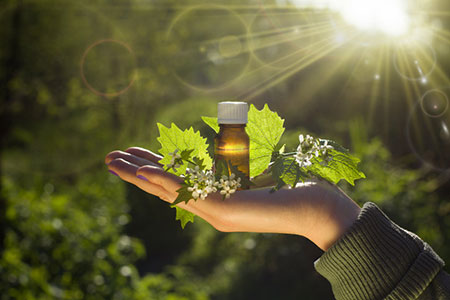 Essential oils can be a powerful resource when used in energy work and related spiritual and metaphysical practices.
Grounding. Using Sandalwood, Patchouli, and Frankincense oils, for example, can help keep us grounded while meditating or doing energy work. You can use just one, or you can mix them, then simply diffuse the oil according to your preference.
Romance. To attract love and romance combine 2 parts Rose or Rose Otto with 1 part Lavender, Honeysuckle, or Ylang Ylang.  Use in a diffuser or as a perfume oil on pulse points on your body. The Rose oil makes us feel more desirable, the Lavender, Honeysuckle or Ylang Ylang gives us confidence.
Memory. Using Rosemary, Peppermint, Lemon Grass, and Ginger in any combination will help with studying and memory retention. Dabbing a small amount on your third eye will enhance your ability to recall information later too.
Depression. For mild depression use 2 drops each Clary Sage, Ylang Ylang, Geranium and Sandalwood in any diffuser. Clary Sage helps promote the feel-good hormones, Ylang Ylang helps with anxiety, Geranium helps clear the debris in our heads and Sandalwood helps keep us grounded.
Energy. To recharge or refuel your energy, mix 12 drops Lavender, 6 drops Peppermint, 4 drops Pine, one drop Cinnamon essential oil. You can mix this in 1 cup of bath salts and enjoy a relaxing bath, or use in an oil diffuser, or both.