supreme being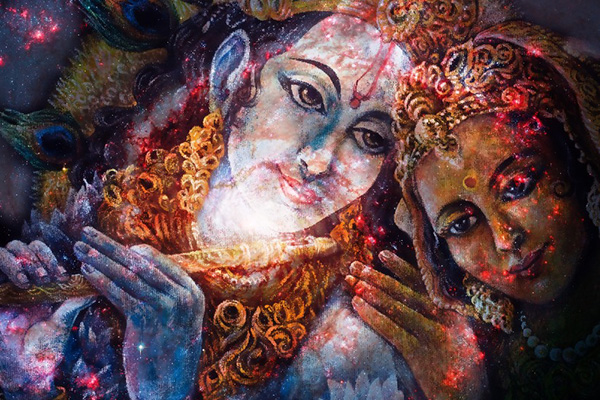 Love is a divine spiritual energy. It originates in the divine heart of the Supreme Personality of Godhead. The internal energy of his love is so strong that it emanates out of his body as love personified, in the form of the Supreme Goddess.
In the spiritual tradition of Bhakti, which is founded on the Vedas, a collection of religious texts originating in ancient India, the Supreme Goddess is identified by the Sanskrit term shakti, the primordial divine feminine energy, and the Supreme God as shaktiman, the divine masculine source of this cosmic energy.
She also bears the name Radha, meaning she who gives the greatest pleasure to him, whom she calls by the name Krishna, the 'all-attractive.' Together, they form the Divine Couple, an eternal reservoir of reciprocal divine love which ever increases.
Love is alive. It is a living, giving, and flowing force. Love, like God, is unlimited and ever-expanding. Divine Love offers its transcendence for us souls in this world to follow, serve, and ultimately return to our original, eternal spiritual nature.
Our spirit, soul or jivatma is therefore an expression of the primordial energy of the shaktiman, which emanates both from and for his love. Whereas Radha's love is infinite, we individual souls are infinitesimal. We merely serve to enhance and celebrate with our supreme existence the Divine Couple's infinite love, which in turn imbues our souls with joy.
One way our soul can serve the joy and union of the Divine Couple in this world is by allowing the spiritual energy of love to flow through our own heart to others. The beauty of true love is that it is never selfish and does not seek to satisfy the demands of the ego. Like a river rippling toward the ocean, divine love courses toward the one it fills with its own essence.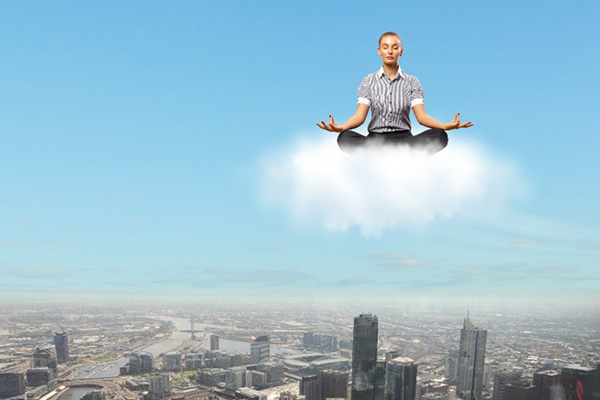 One must never allow anyone or anything to steal your peace. However, while it may be easy to agree to this motto in principle, it is not always so simple to implement it. What does it really mean to deeply feel one's peace and fully exercise your freedom to shield and protect it?
There are so many ways that our peace can be 'stolen.' Some causes are external, or appear to be, when outward events and behaviors of others disrupt our peace. But the real steal always happens within. And it only happens when you surrender it to the situation or allow others to take to from you.
It does not matter what the external situation is, or what the words and actions of others may be, giving away or handing over your peace rests solely in your own heart, mind, and personal choices. So, does protecting your peace.
The soul is by nature peaceful. Identifying yourself as the eternal soul or spirit, not the temporary body or mind, anchors you in that peace. When something unsettling in this world arises, reminding yourself who you truly are spiritually will help you reconnect with your inherent state of inner peace.
Our spiritual sense of self-identity can further be strengthened by our daily spiritual practice and by studying the characteristics of the eternal soul. In the Hindu scripture Bhagavad Gita, for example, Krishna describes the soul as indestructible, imperishable, and immeasurable. It is unborn, ever-existing, immutable, unchanging, and everlasting.
Furthermore, the Bhagavad Gita identifies the soul as an infinitesimal spark of energy emanating from the infinite Supreme Person, who is the source of all material and spiritual worlds. Different energies of this Supreme Divine Being are detailed in different categories as internal, external, and marginal. Continue reading →