Posts Tagged 'light body'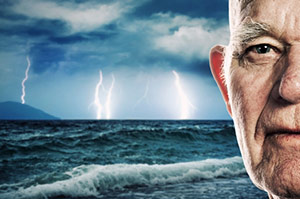 Physical death is not the death of the love you have for someone. When we die we continue to love all those we have ever loved in life and in all our past lives.
When someone you love dies they do not stop loving you, they continue to love you. I can say I am 100% sure that the love two people have for one another does not die after death. I would be willing to bet that that love is even intensified and maybe even deeper then the love the person had for you in life.
How do I know this you ask? I have had several conversations about life after death with my grandfather who told me many times if he could come back he would – he promised me this. He did come to me after he died and I was able to tell him I loved him, and it was definitely one of the best experiences I have ever had. Read the rest of this entry »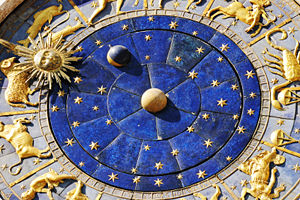 Few people believe that the planetary movements have an effect on their fortune, health and life events. Oh, how wrong they are.
Most people acknowledge the fact that the Moon and Sun direct the oceans, but they ignore links between the planets and human behavior and well-being.
Here is a list of just ten fascinating ways in which the planets affect us:
1. Surgery at the time of a Full Moon carries a much greater risk of severe bleeding
2. More babies are conceived under a waxing Moon
3. Sun spots interfere with communication equipment
4. Tree sap rises under a waxing or full Moon Read the rest of this entry »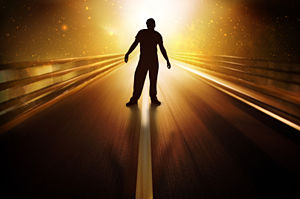 Recently, I had the pleasure of doing a mediumship reading for a lady whose husband had passed to spirit after 60 years of marriage.
She told me during the consultation that she wanted her husband to confirm something very important to her. Immediately, my guides said, "Yes, August 17th". As I communicated this message to her she cried with tears of joy, saying that they had lost their son several years earlier. His birthday was August 17th and the confirmation that she required was that her husband had been reunited with their son in spirit. Read the rest of this entry »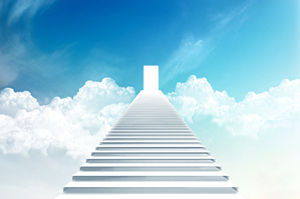 Death is a transformation period of the soul. When you take off the coat of your physical body you will put on a new coat which is your spirit body. The spirit body is the vessel though which we continue to have experiences and learn in the afterlife.
The spiritual planes in the afterlife are a ladder of consciousness that you can climb as you reach higher states of spiritual awareness. The plane in which you are in the spirit world will depend on your level of spiritual development.
The astral plane is a place where you can view all of your past life lessons. It is also a plane for healing.
The causal plane is where you can connect to the wisdom of your soul, to know your true purpose. Read the rest of this entry »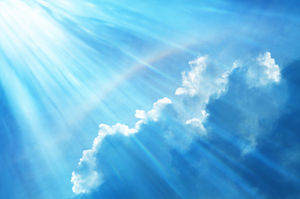 Returning to the demands of modern life after the holiday season can be an especially stressful time for many, and in the hustle and bustle it is easy to forget your connection to Source. Below is a quick fix that will keep your connection strong and keep you grounded and refreshed as your venture into the new year.
In the etheric realms there exists healing temples available for your use. You can go with the intent of learning something new, or for healing your physical body or other problems that may perplex you, or simply for some rest and rejuvenation.
Whatever your intent, you can rest assured that your guides and the attendants at the healing temples will take good care of you and work on the presenting symptoms or issues in ways that align with your highest good. Read the rest of this entry »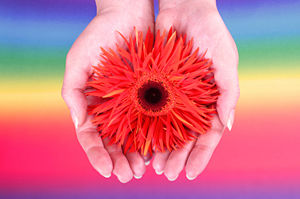 Color and color healing is a powerful tool that you can use on yourself and also apply to you environment, and to help those you love.
We vibrate to color. Our chakras have different colors, as do our auras, and these are constantly changing based on our circumstances, mood, and health.
Science has caught up with the spiritual arts with clinical trials that use blue light-emitting diode (LED) lights for wound healing and treating some mood disorders, as well as infra red for mood disorders. The Ayurvedic system of healing goes further, incorporating the use of gemstones, which is also color based, for healing, and mood enhancement.
I like to teach people to work intuitively with color as a starting point, rather than teaching a prescribed color therapy system, as I feel this develops more of an initial feel for color. One can find a  formal system later, if so desired. Read the rest of this entry »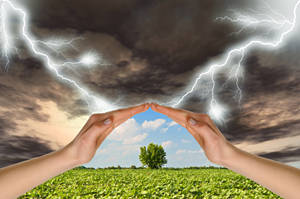 I decided to write a blog about psychic protection, because so many clients ask how to best shield themselves from negative influences. When I speak with people about psychic protection, I usually find that they generally either don't understand its importance, or they need to better understand how we come under the influence of negative forces.
You may remember from my recent blog, entitled You Actually Have Two Bodies, that we each have an astral body that resides on the astral plane, which is located above the physical plane on which our physical bodies function. The two bodies interact with each other through electromagnetism – the positive and masculine energy of the Sun and the negative more receptive or feminine energy of the Moon.
The astral body is really the 'soul'. It contains the sum total of a person's experiences as well as the manner in which they have assimilated these experiences. Psychologists often refer to the 'unconscious mind'. This is, in effect, the astral mind, which we can access through visualization, meditation, and hypnosis. Read the rest of this entry »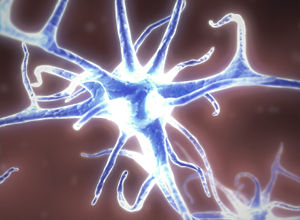 Have you ever heard someone's voice you have never met and just felt like you knew that person or felt a kindred spirit to them? Have you ever tried unfamiliar foods and suddenly it made you have certain feelings or visual images? Have you ever smelled a scent and it made you feel a certain way, or took you back to a certain time and place, maybe not in this incarnation, but the past? Have you ever been somewhere and the place was so very familiar to you, but you have never ever been there in this lifetime?
The human body is made up of billions of cells that communicate with each other. Each of these cells is a living, breathing, feeling organism.
Every memory from every life we have ever lived is retained and deeply engrained in our cell memory, which in my opinion exists in our soul. We can connect with these past lives through hypnosis or deep meditation, and also in our dreams. When we dream we are actually astral traveling, but we return to our bodies every morning, because our soul is connected to our bodies with what is referred to as the 'silver cord'. Read the rest of this entry »