The Veil Is Lifting, Don't Miss It!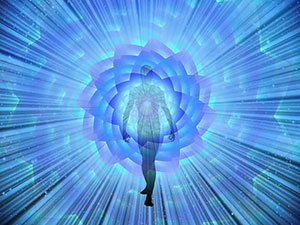 We are living in a very different energy frequency today, compared to a decade ago. The shift is constantly rising. Some feel it more than others.
There are things you can do to raise your vibration to match the global awakening, just as there are things you can do to lower your vibration. Unconditional love, and keeping your heart and mind open, raises and connects you to others who are on the same path as yourself.
You can connect with other light beings and enlightened souls by being positive, as well as through meditation, prayer and listening to uplifting music. Some of my favorite music is classical and Indian mediation music. I find it heightens my frequency a lot.
The world we are experiencing today is the result of our collective consciousness, and if we want a new world, each of us must start taking responsibility for helping create it ~ Rosemary Fillmore Rhea
The veil is lifting. These are the days you want to walk with caution and discernment, and there are many different tools you can use to get in tune with your higher self and experience some of these wonderful things.
You can now increasingly see and feel things before they happen, you can experience wonderful things, but you must be living with your heart and mind open to connect with others and live with clarity and lightness of being.
Become a part of the awakening, the wonderful time that we are living in right now. You don't want to live with blinkers on, you want to be alert and know who your companions are and make sure they are not sucking the life out of you. You want to surround yourself with positive people.
I find that sometimes if you spend time with negative folks who use fowl language, curse, abuse alcohol and drugs, and all of that, can really be bad for you – not only for your spiritual well-being, but also your emotional and physical health. It is not good for your well-being to be around such negative, self-destructive people. I have seen healthy people get sick within a year from having to work around negative people. It's not worth it.
Listen to what your higher wisdom has to say about how you can deepen your participation in the global shift–through personal healing, changing your worldview, or finding ways to help others and the environment. This is how you can both heal yourself and help humanity. At their deepest level, the two are joined and ready to awaken to a new world ~ Edmund Bourne
You want to be healthy and do everything you can to maintain a good immune system, and also an enlightened spiritual body ,so that you can be in touch with the heightened psychical and spiritual realms. There is a world that we see, and a world and realm we cannot see. You want to be in alignment with both.
Enjoy these wonderful times that we are living in. Get the most out of it on all levels, by being spiritually aware and seeing through the veil! There has never been a better time to be in touch with all there is out there, but you must live healthy on all levels to connect and be in touch with it.

About The Author: Moon Goddess

Moon Goddess is a third generation empathic healer and seer. She started to give healing readings to people more than 20 years ago. She has always been interested and studied all things metaphysical from a young age. Being hypersensitive she can feel and see things before they happen. Utilizing the Tarot, and with the help of her Guides, she is a source of support for many people all over the world. After he passed over, her grandfather kept his promise and came back to say goodbye and gave her the most amazing experience. Moon knows there truly is a Heaven, and it is wonderful! Sharing her experience has helped many people after they have lost someone, or anyone experiencing some form of grief. Get a reading with Moon Goddess now at PsychicAccess.com.